Sony 84-inch 4K Bravia 84X900 TV available for pre-order starting tomorrow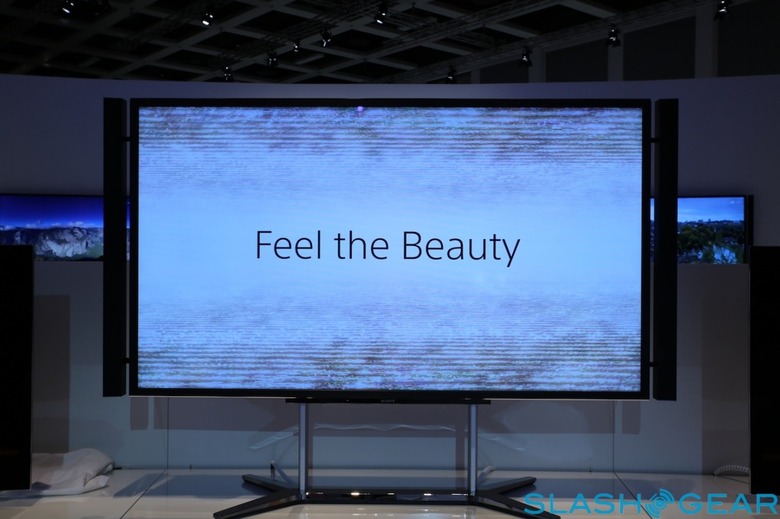 Are you about to inherit a small fortune and have need of a much larger TV than the one you have now? You're in luck, because Sony will be opening up pre-orders for its massive 4K Bravia 84X900 TV tomorrow. The set was introduced at IFA 2012 last week, and we got to spend some hands-on time in the shadow of its ridiculously large 84-inch screen.
Complete with an 84-inch 4K LCD edge-lit panel and a 10-unit integrated speaker system, Sony claims that this TV "provides the most immersive picture and sound experience ever available for the home theater." It certainly looks amazing, and it's bound to impress all of your friends, but if you want one, you're going to shell out some major cash. Sony has stuck this TV set with a price tag of $25,000, so only those with some serious cash to throw around need apply.
Even though the set is going up for pre-order tomorrow, it still doesn't have a solid release date. Sony says that it will be launching sometime in November, but doesn't get any more specific than that. It looks like there are more details we'll be left waiting for, so just know that if you pre-order one tomorrow, it'll be a couple of months before it actually arrives.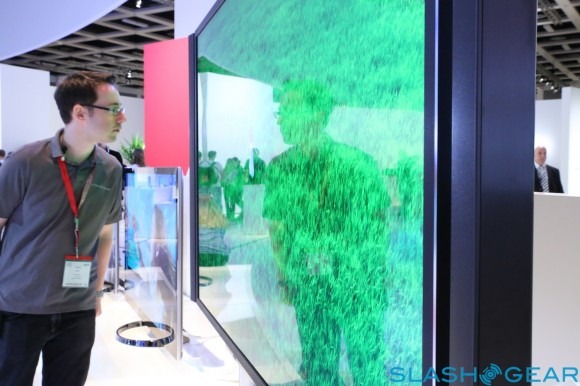 Lately we've been seeing all sorts of companies jumping into the 4K scene. Some offer 4K televisions that are quite a bit smaller than Sony's is, but LG has an 84-inch 4K TV of its own currently available in South Korea. Of course, the problem at the moment is that there's a lack of 4K content to watch on your very expensive TV, so if you decide to buy one, it'll probably be some time before you can take full advantage of your set. Is anyone out there planning to pick up one of these bad boys?