Sony 84-inch 4K Bravia 84X900 TV hands-on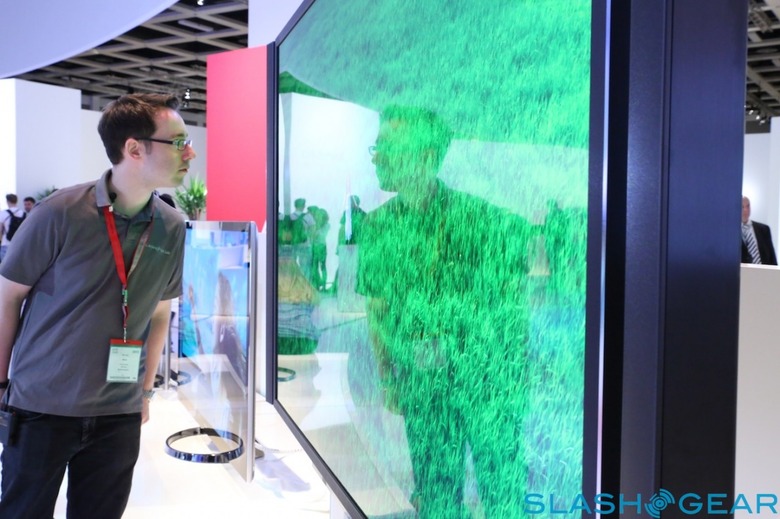 Who needs windows at home, when you can have an 84-inch TV running at 3,840 x 2,160 resolution on the wall instead. Sony's new 4K Bravia 84X900 is a masterpiece of overkill (though we wouldn't object if Sony sent us one for "long term loan") but, as overkill goes, it's one that heralds the next phase in super-high-definition home entertainment. We stood in awe of the pixel-packing behemoth at IFA; read on for our first impressions.
Vast. Bright. Incredible. It's easy to be broken down to just a few stuttering words when you're in front of the 84X900: 4K is one of those technologies that proves truly jaw-dropping when you first see it. 1080p suddenly looks clunky and jagged in comparison; you have to get right up close to the Bravia's panel before you see the individual pixels.
It's not just the individual detail, though; it's the smoothness. Sony was showing a looping clip of a young girl surrounded by landscapes and floating water bubbles, and there was no smudging or blurring, just incredibly life-like movement.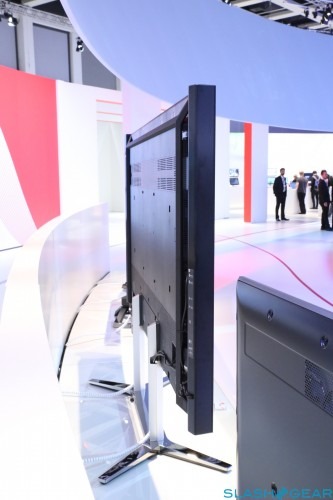 It's not a small TV, in terms of thickness, but we've a feeling most people won't object to that if they can afford the 84X900. Exactly how much that will require is unclear; Sony says the new set will begin shipping from September, though hasn't given a final sticker price yet.