Epson unveils new 2-D and 3-D home theater projectors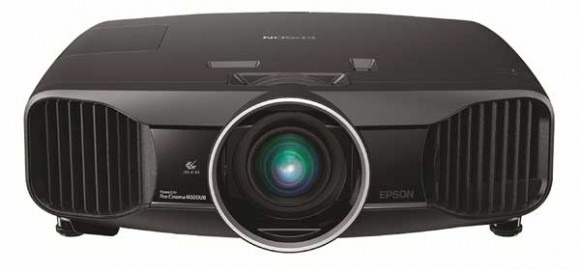 Epson has been producing some of the most popular projectors for home theater users for a while now. The company has announced new 2-D and 3-D projectors for its home theater lineup that offer full HD resolution. The new projectors include the Epson 3LCD PowerLite Pro Cinema 6020UB, Home Cinema 5020UB/5020Ube, and the 3020/3020e.
The high-end projectors are the 6020UB and the 5020UB/UBe models. These machines feature contrast ratios of up to 320,000:1 and up to 2400 lumens of color brightness and 2400 lumens white brightness. All of those projectors are THX Certified for delivering dark black levels and realistic color. The projectors are equipped with Epson Super Resolution technology, THX 2-D and 3-D cinema viewing modes, and FineFrame technology for smooth frame interpolation and sharper video in 2-D modes.
The high-end projectors also have a cinema filter feature and improved color fidelity with use of a Fujinon OptiCinema lens with the 2.1 zoom ratio. The 6020UB also gets two anamorphic lens modes, ISF calibration, color isolation, a ceiling mount, cable cover, and an extra bulb. All of these projectors support 3-D and come with two pairs of 3-D glasses.
The 3020/3020e projectors differ only in that the 3020e is wireless. Both projectors promise and 2300 lumens of color and white brightness and a contrast ratio of 40,000:1. Both have integrated 10 W speakers and come with two pairs of 3-D glasses. These machines are aimed at home theater enthusiast and don't require professional installation or color calibration tools for install. Common features between all these projectors include a pair of HDMI inputs, component video input, composite video input, VGA, RCA audio, and USB connectivity. Both the 3020e and the 5020UBe ship with a wireless transmitter for streaming HD quality video without needing a wire from up to five devices to the projector.
Pricing on the high-end 6020UB will be under $4000, and it will ship in November. The 5020UB and 5020UBe will be offered in October at under $3000. The lower end 3020 and 3020e projectors will be available for under $2000 in October.