Motorola DROID RAZR HD and RAZR MAXX HD officially announced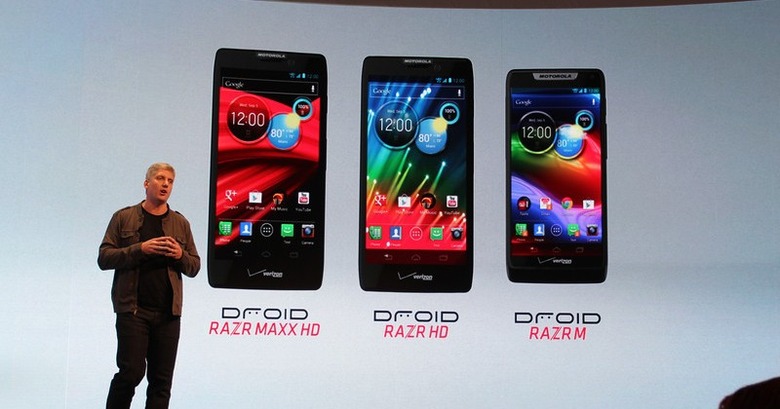 Motorola has just announced their hotly anticipated and new flagship Android smartphone here in NYC for the folks over on Verizon Wireless. After countless leaks this new DROID is finally official and comes packing a massive 2,530mAh battery for all day battery life. We've seen plenty of the DROID RAZR HD in the past month or so but head down below for the breakdown.
Motorola took the stage at their shared event with Verizon and quickly started off with how amazing the sales have been with their current RAZR line, then jumped into the evolution of the smartphone. This is the first event of this caliber since Google took over and named Dennis Woodside CEO so we are excited to see it all play out. Just as expected here's all the details on the brand new Motorola DROID RAZR HD with 4G LTE and ICS.
Motorola's hugely successful DROID RAZR didn't come with an HD display which was quite disappointing but today however they've changed things up. This isn't a massive improvement over the original but all the right places have been improved to offer a better experience. We knew they were coming but here's the spec sheet. You get a beautiful and crisp 4.7-inch AMOLED HD display rocking a 1280 x 720p HD resolution — although will be sharing that space with dedicated on-screen Ice Cream Sandwich navigation buttons in favor of the outdated capacitive touch controls. This offers 73% more pixels than the previous RAZR. We love that Motorola has adopted this and hope the trend continues.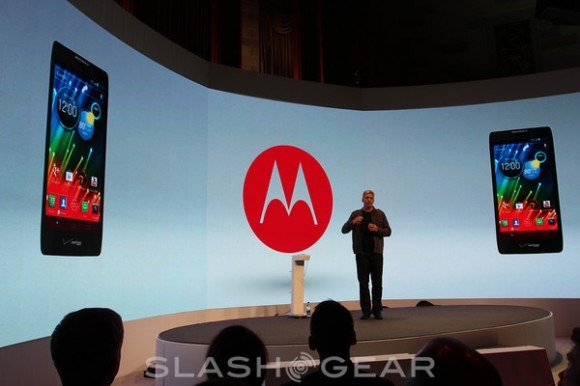 Then for the full round out we have Android 4.0.4 on board (Jelly Bean coming soon) powered by the extremely popular Qualcomm Snapdragon 1.5 GHz dual-core S4 processor, 1GB of RAM, and 32GB of internal storage. The 13 MP rumors were false and Motorola has confirmed the camera on the rear is 8 megapixels — but have improved it in all areas. It offers zero shutter lag and burst mode which is a growing trend as of late. Just like previous generations Motorola has kept the durable and splash-guard Kevlar design standard. This keeps the phone thin, lightweight, and extremely durable.
While staying RAZR thin the DROID RAZR HD combines the sleek design of the original with a happy-medium 2,530 mAh battery under the hood. And whoa, Motorola also announced a DROID RAZR MAXX HD too. More details coming soon. Motorola has just started off the event today and have a few more announcements and a budget smartphone hiding around here somewhere. Stay tuned for more details, coverage, and hands-on pictures and video as soon as humanly possible.