SlashGear Evening Wrap-Up: December 14, 2012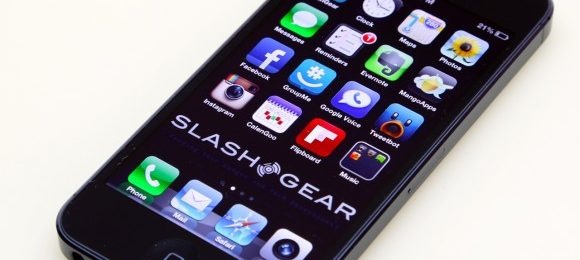 Welcome to Friday evening everyone. The weekend will be underway soon, but before we jump in, let's recap the news from the afternoon. We found out today that Google Maps on iOS might not be around for very long, so enjoy it while it lasts, while Motorola Atrix HD users are now getting a long-awaited update to Android 4.1 Jelly Bean. Google is leaving Sync support in the dust starting on January 30, 2013, and there were launch events for the iPhone 5 in 33 different countries today.
Sharp has unveiled a ridiculously large and expensive 64-inch Ultra HD TV, but if you want one, you're going to have to plop down an astounding $31,000. Google+ was given a massive update on Android today that includes things like full-sized image uploads and improved hangouts, and the next iPad mini is rumored to have Retina Display (surprise! Bet you didn't see that one coming!). RIM showed off BlackBerry 10's keyboard in a new video demo today, so if you've been waiting anxiously for the new OS to arrive, be sure to have a look at that.
We heard today that Wireless AMBER Alerts will be rolled into the Wireless Emergency Alert system at the end of the year, and Dropbox for iOS has been completely redesigned with a new update. AMC has announced that it will re-air the first two seasons of The Walking Dead in black and white, while Valve was busy rolling out a new Steam Game Guide beta today. NASA will be sending two lunar orbiters plummeting into a mountain on the moon in the name of science, and a new Android device called the Acer V360 was leaked running Jelly Bean on its 4.5-inch display. The UN's telecommunications director said he was surprised that the US had backed out of a controversial new treaty, and Walmart is now offering iPhone 5s for $127 and the fourth-generation iPad for $399.
Finally tonight, we're serving up some original posts for you to fill up on. Don Reisinger asks when Apple's oft-rumored television will finally launch, while Chris Burns goes hands-on with the new free-to-play PC game Hawken and walks us through three phablets that are rumored to be coming from Huawei, Samsung, and Nokia in 2013. That does it for tonight's Evening Wrap-Up, we hope you enjoy the weekend folks!