Dropbox for iOS updates with complete redesign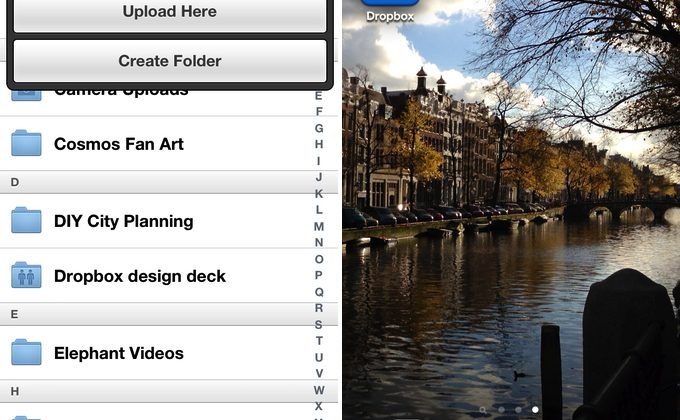 Dropbox just released a huge update for its iOS app, and it comes with a complete redesign of the user interface, as well as the addition of a new Photos tab that comes with a timeline view of all your automatically uploaded photos and videos. They've also streamlined the way that you can upload files to your Dropbox from your iOS devices.
First off, Dropbox went for a more modern UI in its redesign, and everything looks a lot more flatter and square-shaped than before. This certainly isn't a bad thing, though — it gives the app a more simpler look. However, Dropbox has stuck with their traditional blue interface, which has been around ever since its inception, and we don't see that changing anytime soon.
The new Photos tab brings up a gallery of images that you uploaded from anywhere and lets you scroll through them and view the thumbnails. That tab, which was added earlier in the Android version, has replaced the Uploads tab, and all uploads are now done through an icon at the top of each folder.
Speaking of uploads and the new upload button, you can navigate to a specific folder and then either send files directly into it or create a new folder for the upload. The new + icon at the top of every page in the app allows you to do this, and frankly, it's extremely nice to have that feature now, which is probably one of the greatest changes in this UI update.