Google+ for Android updates with full-size image uploads, improved Hangouts, and more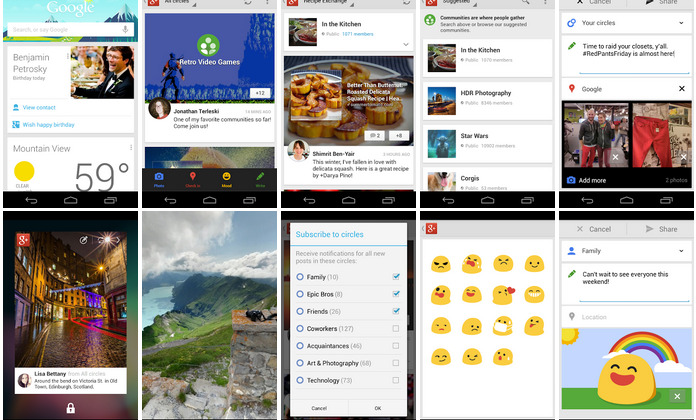 A ton of new features have arrived on the Google+ app for Android. To celebrate "Season for Shipping", Google decided to roll out several new and useful features for their social network service, especially for Android users. Google says a total of 24 new "treats" have come to Google+ in this update, which should be beneficial for a lot of users this holiday season.
One of the big new features has to do with images. If you use Google's instant upload feature on Android, Google is now letting you store up to 5GB of full-size photos for free. This 5GB of storage adds on to the already unlimited uploads for 2048-pixel photos. GIF images are also now supported in the mobile news feed, which is great news because people love posting GIFs.
Hangouts has also seen some improvements, and the service should now offer a smoother experience even on low bandwidth connections. So now, you'll need only 150KB to connect to Hangouts on this new setting. The company has also streamlined the UI a bit and has hidden some of the annoying features that would show up, even when they weren't being used.
The iOS version of Google+ also received an update, but not as big of an update as Android. Still, the new iOS version lets you swipe through photo albums inline, as well as tap on a photo to view it full-screen. Plus, the iPhone app now applies a pan-zoom-scale effect to pictures in the stream, which is subtle, but drastically improves the UI overall.
Lastly, Google+ Events received some improvements. You can now send messages to specific guests and see who's opened up your invitation. You can also invite people through Google+ or by simply copying the event URL into an email or IM chat. Also, invites now have a slot for the number of guests an attendee is bringing, making it easier to keep track of the number of people coming to your party.
[via Android Community]