Motorola ATRIX HD Jelly Bean update available now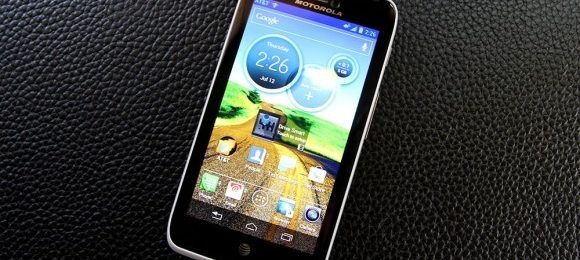 We learned back in October what devices Motorola was and wasn't going to support with an Android 4.1 Jelly Bean update. The ATRIX HD was one of the handsets that was promised such an update, and now AT&T has announced that it's finally coming to ATRIX HD owners and should be rolling out now.
Starting today, AT&T and Motorola are pushing the OTA Android 4.1 update to devices, which will bring a handful of improvements over Ice Cream Sandwich, including Google Now, Project Butter, and improved notifications. Of course, Motorola has also thrown in some tweaks of its own into the mix, like Drive Smart and Quick Settings.
The RAZR M was the first Motorola device to get a bump to Jelly Bean, and that was followed by the RAZR HD and the RAZR MAXX HD. This is also AT&T's fourth device that runs Jelly Bean, joining the Samsung Galaxy Note II, Samsung Galaxy S III, and the HTC One X+, with more to follow in the future eventually.
The ATRIX HD runs a dual-core Qualcomm Snapdragon S4 processor at 1.5GHz with 1GB of RAM and 8GB of internal storage (expandable microSD storage available). The update should be live anytime, so if you aren't seeing a notification for it, head into Settings > About Phone > Software Updates to see if it's available on your device.