Motorola DROID RAZR HD, MAXX HD Jelly Bean update rolling out now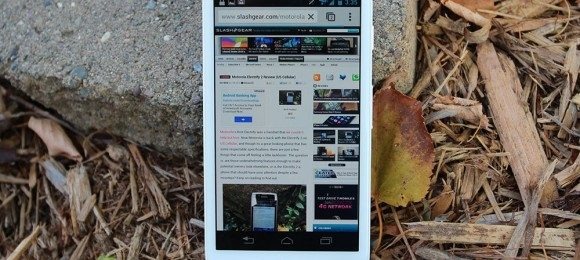 Keeping up with their promise from Friday, Motorola and Verizon have begun rolling out the Android 4.1 Jelly Bean update for the DROID RAZR HD and the DROID RAZR MAXX HD. Over-the-air update notifications are slowly hitting users' devices, and new RAZR owners will finally be able to experience Project Butter, Google Now, and ISIS enhancements.
While Verizon simply said that update would hit sometime this week, we're glad it's happening first thing rather than later in the week on a Thursday or Friday. Either way, Verizon is pushing out the update "in phases," so be patient if you haven't yet seen the update hit your notification tray — it will come!
The Jelly Bean update comes with Google Now, which offers a Siri-like voice search experience that we really like, as well as Project Butter, which adds a layer of virtual butter to the user interface to make it snappier and smoother to navigate, as well as make it quicker to open up apps and switch between them effortlessly.
The DROID RAZR HD comes with a 4.7-inch 720p Super AMOLED display and runs on a dual-core Qualcomm Snapdragon S4 processor clocked at 1.5GHz with 1GB of RAM. While the 2530mAh battery may be plenty for most users, Motorola launched the RAZR MAXX HD, which is practically identical to the RAZR HD, except for the larger 3300mAh battery for those who really want to last all day long.