Motorola DROID RAZR HD, MAXX HD to get Jelly Bean next week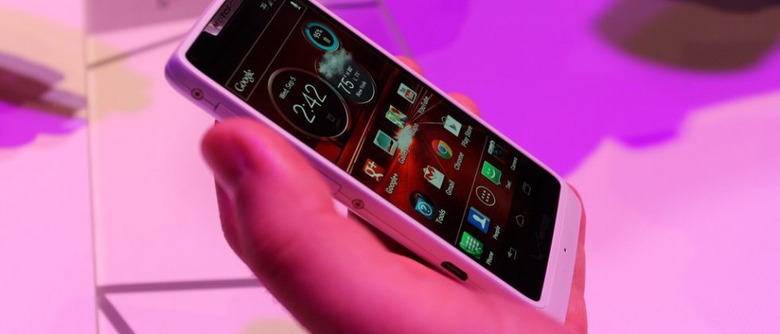 This isn't the first time we're hearing about a Jelly Bean update for the DROID RAZR HD series, but Verizon has announced today that
's newest RAZR devices will receive Android 4.1
starting next week. The rollout
, so if you don't see your update the same time as someone else, be patient.
The Jelly Bean update is coming to Motorola's
and the
. Verizon promised that the update would come to the new handsets back in September when they were originally announced, so it's nice to see that they're keeping up on their promises. On top of what users will get with Android 4.1, Verizon says that the update will also offer improved voice and data connectivity, better native calendar settings, and updated versions of all of Verizon's preloaded apps.
The new DROID RAZR M received the update a couple weeks ago already. That device has a 4.3-inch qHD display with a 1.5GHz Qualcomm Snapdragon S4 processor and 1GB of RAM. The DROID RAZR HD has a little more oomph to it, thanks to a larger 4.7-inch screen with a 1280x720 resolution. It also has the 1.5GHz S4 chip with 1GB of RAM, and the RAZR MAXX HD comes with a larger 3300mAh battery for those who yearn for better battery life.
Owners of the RAZR HD and MAXX HD should get a notification on their devices when the update is ready to be downloaded and installed. Those who are lucky enough may even see the update as soon as Monday, but don't be surprised if you don't end up with it until later in the week.