Google Maps for iOS may not last long, according to analyst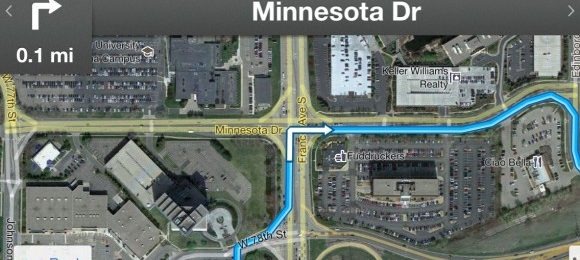 If you happened to jump on the
bandwagon a couple days ago, only because you thought
might take the app down, you're not alone. According to Technology Business Research analyst Ezra Gottheil, the new Google Maps app may not stay in the iTunes App Store forever, mentioning that a rejection into the App Store should've been "out of the question" in the first place.
Gottheil says that if, sometime down the line, if Apple believes that they have a superior app and if they have a compelling reason to do so, "they may choose not to accept Google Maps in some future manifestation." This isn't anything new, though, since Apple has rejected apps in the past by citing duplication of effort with the company's own pre-installed apps.
However, Gottheil says that "Apple doesn't want to force their users to use their Map app," but once Apple Maps improves and there's a lot of money at stake, don't be surprised if you see Google's Maps app gone from the App Store. The likelihood of this happening remains to be seen, though, but Gottheil notes that Apple shouldn't have anything to worry about, since not all iOS users will download Google Maps, and that all iOS users will have Apple Maps anyway.
While Google Maps may be a better option than Apple Maps for some users, Google Maps doesn't come with the benefits of being integrated into the iOS interface. Apple Maps works seamlessly with Siri, making it easy to pull up a map or get directions to a location just by spitting out the name and address. Check out
our comparison of the two apps
to learn more.
[
Computerworld]