Next iPad mini rumored to get Retina display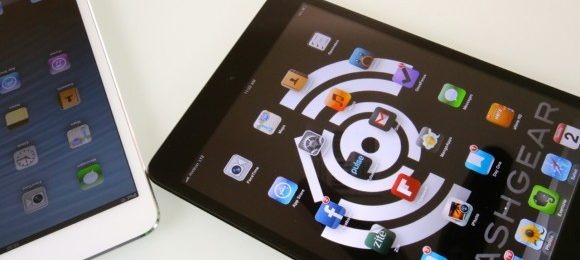 We're not sure if it's just a slow news day (since it's Friday and all), but we're hearing rumors of something that's extremely likely to happen anyway, that it shouldn't even be a rumor — that being a Retina display on the second-generation iPad mini. Apple didn't stuff one in with this first iPad mini, which was disappointing to a lot of users, but it seems the company is finally ready this time around.
DigiTimes is reporting that market observers say it's "highly likely" that the second-gen iPad mini will get a Retina display, which means that they're not 100% sure if the new iPad mini will get the upgrade, but it's pretty likely — about the same conclusion that you or I could come up with based on what we know about Apple.
Of course, we usually don't put all of our trust into rumors from DigiTimes, but this is certainly one rumor that anyone can jot down in the "obvious" column. On top of the Retina display, though, we can also definitely expect some other spec bumps with the processor, RAM, and maybe even the two cameras for improved FaceTime quality and better photos.
The iPad mini was released earlier last month, and it was essentially Apple's answer to the 7-inch tablet market, it has a slightly larger display with an even larger price tag. It uses Apple's last-generation A5 processor with a surprisingly-low resolution of 1024x768. However, that certainly didn't take away from our iOS experience. Take a look at our full review to learn more.
[via DigiTimes]