Sharp unveils 64-inch UHD TV, priced at $31,000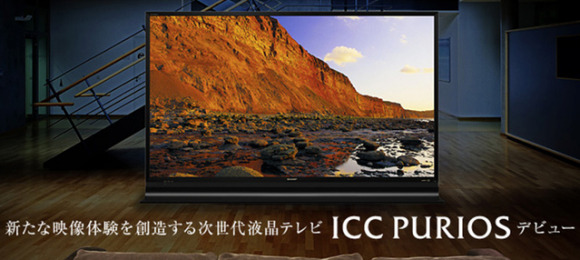 If you have 31 big ones laying around and want to blow it all on a new television set, Sharp actually has one for you that may fit the bill. The company has unveiled what they call the ICC Purios, and it's a 64-inch Ultra HD television that will only be made-to-order at a cost of $31,000 starting in February.
The ICC Purios is the world's first THX-Certified Ultra High-Definition television, and it sports a 3840×2160 resolution, and it'll be available in Japan starting in February at a cost of 2.6 million yen, or roughly $31,000. We're not sure when the TV set will make its way stateside, but you can bet that only the wealthy will be able to buy one these suckers.
The ICC Purios is Sharp's answer to Sony's 84-inch UHDTV and a similar 55-inch model from Toshiba, which are priced at 1.68 million yen ($25,000) and 750,000 yen ($9,000), respectively. The Purios is definitely a bit more expensive than its competitors, but it proves that you'll have to pay a premium in order to get one.
The Consumer Electronics Association renamed 4K to Ultra High Definition a couple months back, and in order to qualify as UHD, a television must have a minimum resolution of 3,840 pixels horizontally and 2,160 vertical pixels. It also must have at least one 4K-capable digital input and display 4K programming natively with no upconverting. We'll no doubt be seeing some of these new UHD TVs at CES 2013, so be sure to join us during the second week in January for all the action.