Acer V360 Smartphone Leaks, 4.5-Inch Display And Jelly Bean Tipped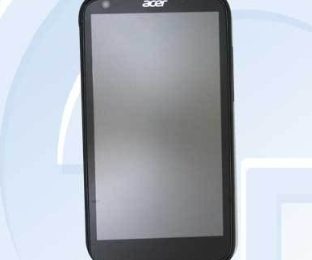 Acer has released a couple of smartphones already, but they haven't yet made a lot of noise in the smartphone industry. However, details of a new Acer handset point to the company's first Jelly Bean smartphone that could make a splash in the market. Called the V360, the leaked device is rumored to arrive early next year, and it includes specs that put it right beside a lot of today's current mid-range smartphones.
What we know so far is that it'll have a 4.5-inch display with a rather disappointing qHD resolution (960 x 540). On the inside, it'll run a dual-core 1GHz processor, and will feature a 5MP rear camera with a VGA-quality front-facing camera. It's said it'll run Android 4.1, as opposed to 4.2, but at least it's getting Jelly Bean to begin with.
There's no mention of how much RAM this puppy will hold, nor is there any say on whether a microSD card slot will be available. The device is said to weigh in at just under five ounces and has measurements of 132mm x 68.5mm x 9.9mm, making it a fairly large handset, but not anything that we haven't seen before.
The V360 is expected to be available in both black and white, and will debut somewhere around $300 without a contract, which isn't a bad price at, especially off-contract. Of course, it's definitely not a high-end device by any means, so it's certainly believable that it won't cost as much as some top-tier phones currently on the market.
[via Android Community]