It's phablet day across the world as tipsters pointing toward three new elephant-sized smartphone devices leak a Nokia Lumia Juggernaut (code-name), an 8.5-inch Huawei un-named unit, and the Samsung Galaxy Note III. The Samsung unit is what we'd vote Most Likely to Succeed – or in this case Most Likely to Exist – in 2013 as each time a new Samsung Galaxy Note (non-tablet-sized) has been released thus far, it's gotten bigger than the last iteration. After that we've got to put our skeptic goggles on tight for all the salt that's flying our way.
Samsung Galaxy Note III
For information on the Samsung Galaxy Note III (or Samsung Galaxy Note 3, if you will), you'll want to head back to the detail post where it was first tipped less than 24 hours before the post you're in right this minute. There you'll find the next-generation Note bringing a new aesthetic to the Samsung family, evolving beyond the Galaxy S III feel we've been working with for the majority of 2012, as well as a much more massive display.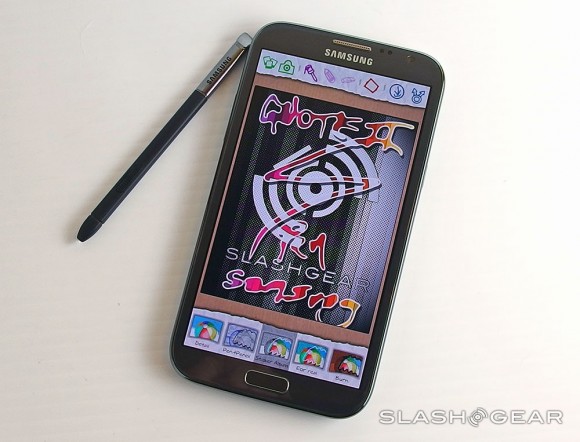 The current Samsung Galaxy S II works with a 5.5-inch display and we've seen more than a few out in the wild thus far – 6.3-inches of whopping Android Samsung goodness can't be that far off.
Verdict: Quite Likely!
Huawei 8.5-inch Prototype
Next is the most likely to exist on a small scale, that being what could be considered a hearty joke coming from the likes of publisher / analyst Eldar Murtazin. You're seeing this beast above as he holds it portrait-style while the screen remains in landscape. The display doesn't actually appear to be 8.5-inches as he tips, instead the entire device looking more likely to be coming in at 8.5-inches diagonally beyond the display. We'll see if this unnamed device ever comes to the mass market. NOTE: the image you see on the display can also be seen separately with a fancy model standing beside Murtazin – this leads us to believe that the device's display is real, at least!
Verdict: Probably appearing next at Mobile World Congress!
UPDATE: This phone is more than likely the Huawei Ascend Mate mentioned earlier this month by Huawei's CEO per Android Community. That'd be a 6.1-inch display with 1080p resolution – fits the image we're seeing here, wouldn't you say? Note that the image used on Android Community is a placeholder, not the Ascend Mate itself.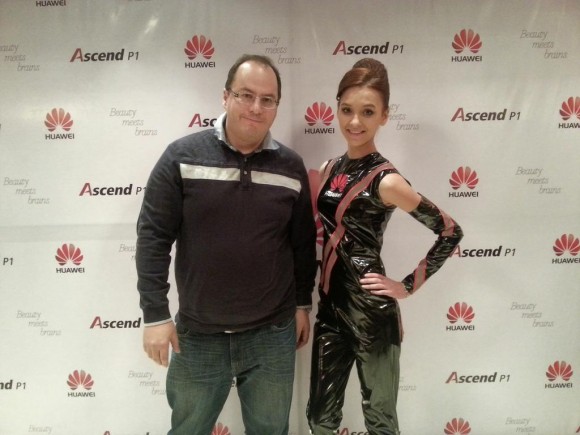 Nokia Lumia Juggernaut Semaphore
Finally there's the Nokia Lumia Juggernaut Semaphore – the word semaphore relating to computer science, a term which represents (basically) control over multiple processes or a multi-user environment. Basically Nokia is saying that this massive beast is going to be really, really good at handling all of your tasks, as a good Windows Phone 8 device should! Unfortunately this device is more likely a prototype device being disguised as something brand new: compared to the device used by Joe Belfiore at Windows Phone summit earlier this year, this device's similarities are uncanny.
Verdict: Prototype!
In other words: don't expect this device to be released to the market at all – it's not even really all that new! One of the images above comes via WMPowerUser from @coolRaffy, attending what appears to be a Nokia Beta Labs event in Helsinki, Finland.