6.3-Inch Samsung Galaxy Note 3 Tipped For 2013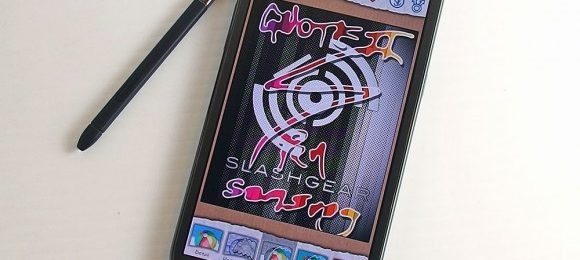 Samsung's stylus-enabled "phablets" are set to get even bigger, sources in South Korea claim, with the Galaxy Note III tipped to have a whopping 6.3-inch display when it arrives in 2013. The growing smartphone stepped up to a 5.5-inch display in its second-generation, from the 5.3-inches of the original Galaxy Note, but according to whispers to the Korea Times, Samsung plans to maximize display real-estate with a new OLED model for the new year.
Specifications of the new Note 3 are unclear, though if the chatter of an even bigger display is true, it's arguable whether the device could still be considered a phone or if it's actually a small tablet. Samsung has also been rumored to be considering a mid-range Note tablet of roughly 7-inches, pen-enabled and slotting in-between the Note II and the Note 10.1, and it's possible this latest speculation has been conflated with that.
The whispers of a larger Note phone come amid talk of Samsung slashing its LCD production budget. "With money saved from LCD restructuring, the firm plans to spend more on OLED and flexible displays" one local parts supplier told the Korea Times. Saturation of the LCD panel market is cited as a primary motivator, along with Samsung's goal to differentiate itself with OLED-based technologies.
That OLED push will include 55-inch TVs using the panels, which promise lower power consumption than LCD or plasma sets, but better colors, contrast, and viewing angles. Samsung has already shown off one such model.
The supply chain sources also lend weight to previous rumors that Samsung will unveil the Galaxy S 4 (aka Galaxy S IV) at Mobile World Congress 2013 in late February. Exact release times for the new flagship phone have varied, with some expecting an April timeframe.
[via Stefan Constantine]