Samsung Galaxy S IV Tipped For Feb. 2013, 13MP Camera And A15 Quad-Core Chip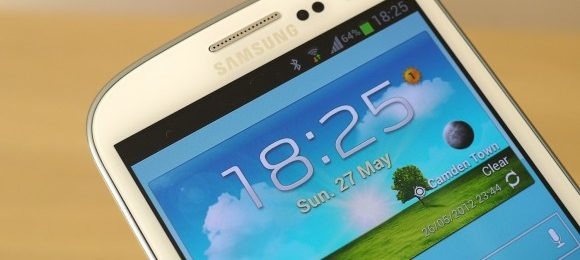 We've been hearing whispers about Samsung's next flagship handset, the Galaxy S IV, for quite some time now, but as time moves forward, the more that rumors start to heat up. This time, we're hearing that the Galaxy S IV will launch in late February, and will pack in Samsung's Exynos 5450 chipset with a quad-core Cortex-A15 processor, and a 13MP camera.
A 13MP camera wouldn't be crazy, but we also shouldn't get our hopes up too soon. Samsung's Galaxy Note II was supposed to have a 13MP sensor, but the company went with the old 8MP sensor instead because Sony couldn't make enough due to other phones that they had deals with. However, it might be different this time around, and Samsung could be going all-in for 2013.
On top of the camera and chipset rumors, we heard a few days ago that Samsung would be unveiling their own 5-inch 1080p smartphone display at CES 2013, in order to take on HTC who launched the first device in the US to have a 5-inch 1080p screen. Some are saying that Samsung's rumored 5-incher will be used in their Galaxy S IV.
While we should expect a powerhouse of a device with the Galaxy S IV, we'll be taking these rumors with a grain of salt until we hear more info about it, hopefully at CES come January. It's rumored that the Galaxy S IV will be officially revealed at Mobile World Congress, though, which happens in late February. However, Samsung has said that the February launch date for the GSIV are "not true," so we're not really sure when to expect the new phone.
[via GSMArena]