Samsung rumored to show 5" 1080p display at CES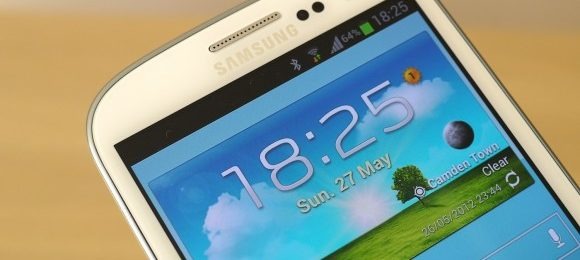 Companies have already started to roll out 1080p smartphone displays, and HTC's recent DROID DNA announcement marks the first time a smartphone with a 1080p display will hit American soil. However, Samsung won't be far behind if recent reports are accurate. It's rumored that Samsung will show off a 1080p smartphone display of their own at CES 2013.
Korean newspaper Aisae reports that Samsung has developed a 4.99-inch 1080p display that is said to be used in the company's rumored Galaxy S IV handset. The display is expected to enter the production stage sometime in Q1 2013, and will be on showcase at CES 2013. The display is said to have a pixel density of 441ppi, which just beats HTC's DRIOD DNA by one pixel.
If the production details are true, we could see the Galaxy S IV arrive sometime in Q2 2013 possibly. We heard about the device back in September, and it's aimed to be the Galaxy S III's successor. We were tipped with a March 2013 release date, which is right on track with the 1080p screen production estimates.
The new 1080p AMOLED display from Samsung is claimed to be very thin with low power consumption, and will feature high contrast and a high refresh rate. Whether or not the screen will display that kind of performance is still up in the air. We'll certainly have to save any judgement for when we eventually see it at CES come January.
[via Sammy Hub]