Samsung "Project J" Rumor Hints At Galaxy S IV In April 2013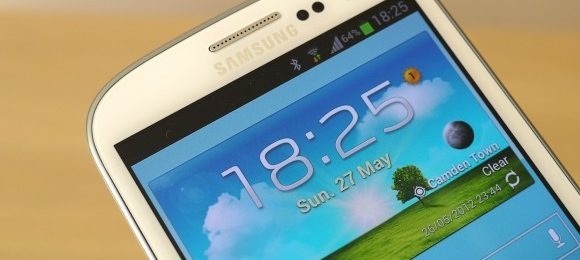 This certainly isn't the first time we've heard rumors about a successor to Samsung's Galaxy S III, and it most likely won't be the last. Today, however, we've been treated with a handful of Samsung hearsay about some upcoming devices from the Korean manufacturer, specifically the Galaxy S IV, which is now rumored for an April 2013 announcement.
SamMobile reports that their sources have said a new device known internally as "Project J" will be announced in April of next year, and they say it's the Galaxy S IV, which is currently rumored to come with a 5-inch 1080p display, and quad-core processor, a couple gigabytes of RAM, and a 13MP camera.
The same sources also point to a cheaper Galaxy Note II to launch in Europe and will have lower specs than the current Note II. It's said that the device won't come with a stylus and no AMOLED display technology either. Furthermore, a competitor to ASUS' Transformer tablet series is also rumored to be on the way from Samsung. It's said that the company wants to bring a 13.3-inch tablet to the market with QWERTY keyboard dock accessory. However, no other details were given about the possible tablet.
Frankly, we're not too surprised by the Galaxy S IV rumor. It's already made its way through the rumor mill several times, and now it seems like we're merely just waiting for it to release, with the rumors almost annoyingly getting in our way. However, the Note II and new tablets rumors are fresh, and we're interested to see where Samsung might go with this if the rumors turn out to be true.
[via SamMobile]