Recap Of New HTC Smartphones, Tablet, and Announcements From MWC 2011

We had quite a rush of HTC news live from MWC 2011 this morning, so here's a recap in case you didn't catch everything. Our very own Chris Davies got plenty of hands-on time with the new product line up from HTC including the Incredible S, Wildfire S, Desire S, Chacha, and Salsa smartphones, as well as the Flyer tablet. Other HTC announcements included an updated version of their HTC Sense, a new video chat app, new support for OnLive cloud gaming service, and their partnership with Qualcomm to develop multi-core devices.
The HTC Incredible S, is perhaps their least appealing device with an" inside-out" industrial style. Performance and features are similar to the previous Incredible , but notable differences include an added front-facing webcam that supports HTC's new video call app as well as Mirror app. And the device now is GSM compatible. Check here for hands-on video and images.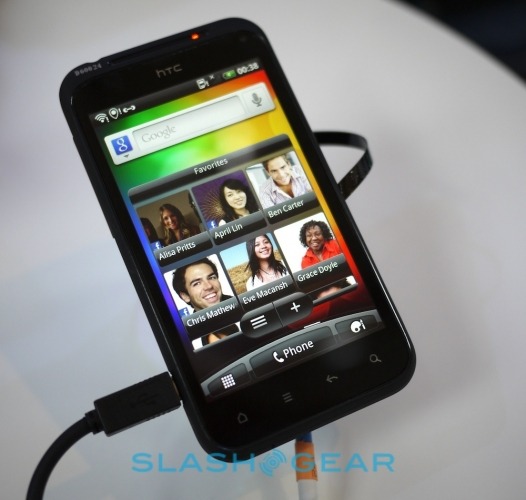 The HTC Wildfire S is the company's cheapest phone but the new model seems to be a huge improvement over its predecessor. It has found its own identity now sporting a more angular chassis and also stepped up to an HVGA display from its original QVGA display. However, it lacks a front-facing webcam and therefore cannot utilize HTC's new video call app. Check here for hands-on details and images.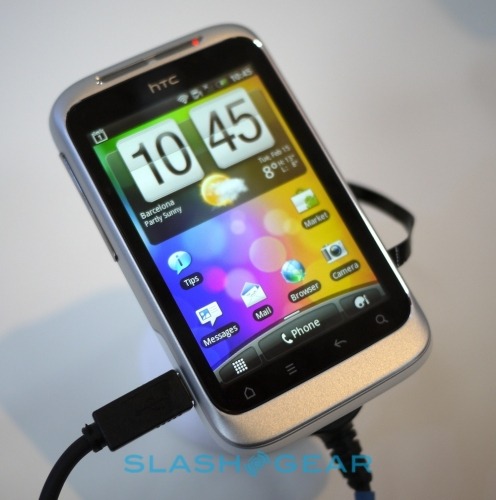 The HTC Desire S is their bestselling smartphone and has a chassis milled from a single piece of aluminum. The new model's responsiveness is similar to its predecessor, the Desire, as it still uses 1GHz single-core Snapdragon, but now has added a front-facing webcam that supports the HTC's new video call app and Mirror app. The production model will be running Android 2.4 Gingerbread. Check here for a hands-on video and images.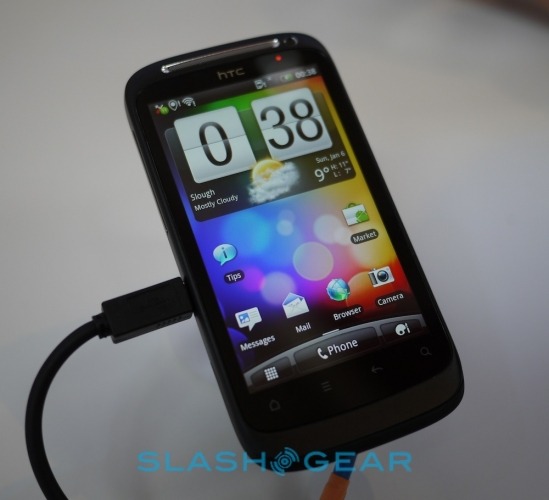 The HTC ChaCha and Salsa are the two new smartphones that deeply integrate with Facebook. Of the two, the ChaCha has the better hardware. The Salsa has the bigger screen but feels like a lesser build. It's difficult to judge the software at this point because the demo units did not seem to have final software loaded. However, they did demonstrate that the integrated Facebook buttons light up when viewing something on screen that can be shared online. Actual production units with final software won't be available until Q2 2011. Check here for hands-on video and images.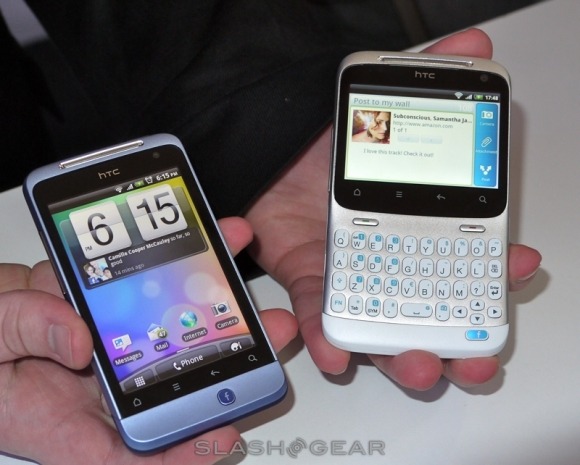 The HTC Flyer tablet introduces the use of stylus in addition to multi-touch with more focus on note-taking and content creation. The 7-inch tablet has a slick aluminum unibody with a matte-finish plastic. The build feels more solid than the Galaxy Tab, and also feels easier to hold. The Flyer features a newly updated HTC Sense on top of Android 2.4 Gingerbread resulting in an enhanced user interface. Check here for hands-on video and images.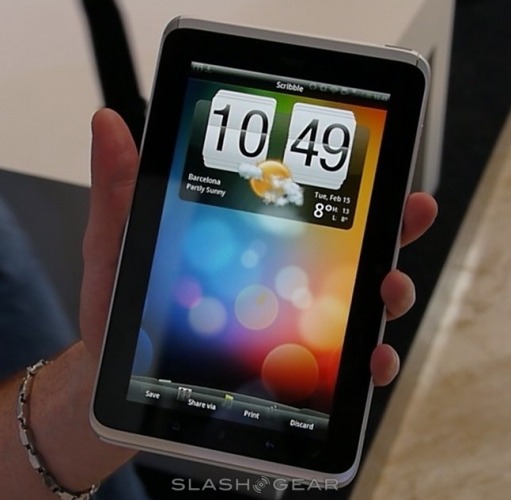 Other announcements:
HTC announced that they intend to partner with Qualcomm to develop multi-core devices. However, no timeline or any specifics were presented on upcoming multi-core plans.
The HTC Video Chat app made for Android was demoed as loaded on the HTC Desire S and the HTC Incredible S. The app can be used with the front-facing VGA webcams on the HTC smartphones or on the 1.3MP camera on the HTC Flyer tablet. The app features a simple interface but it is unclear for now whether it is limited to devices within its own ecosystem like how Apple limits Face Time to its own devices, or if there is more flexibility.
HTC also demonstrated their new integration with OnLive cloud gaming on the HTC Flyer.
And, an updated version of the HTC Sense was announced that supports portrait and landscape orientations as well as high-resolution displays like the 1024x600 display of the HTC Flyer.