HTC Video Chat app revealed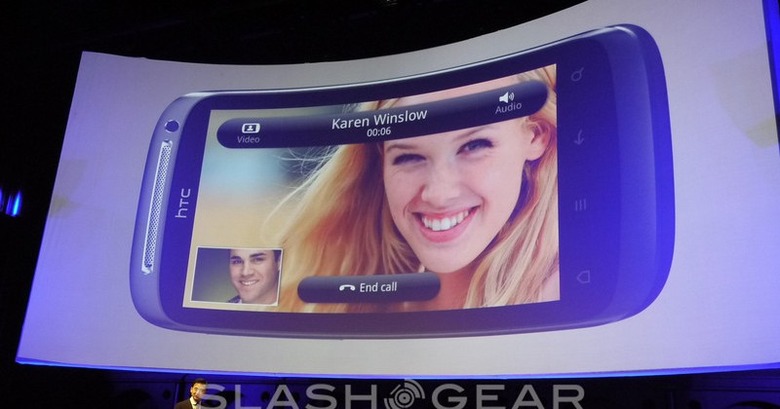 HTC has shown off a brief demo of its home-grown video chat app for Android, as loaded onto the HTC Desire S and the HTC Incredible S. It uses the new smartphones front-facing VGA-resolution cameras, or the HTC Flyer's 1.3-megapixel camera.
As we've seen on other video chat apps, the UI is simple: a preview display of your own video feed in the lower left hand corner, a full-screen view of the person you're calling, and then basic controls for managing the call. There's a dedicated End Call button, audio control and the option to shut off the video.
What we're still waiting to hear is which devices you can intercommunicate between, whether you'll need to be talking to another HTC device owner (like Apple currently limits Face Time inside its own ecosystem) or if there'll be broader flexibility. We'll be finding more later on in our hands-on with the new phones.