HTC ChaCha And HTC Salsa Eyes-On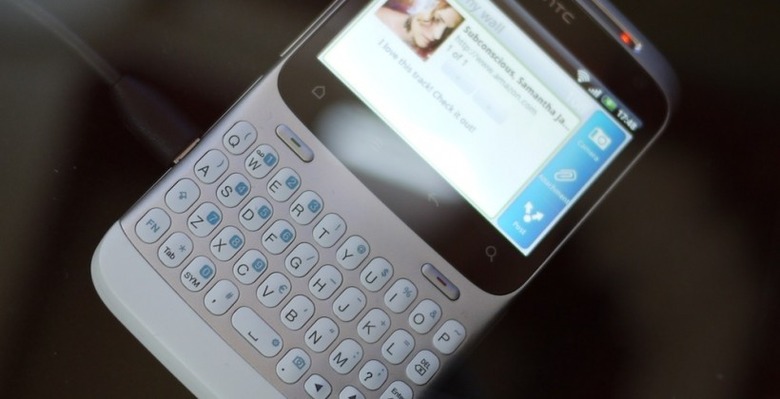 HTC has locked the single HTC ChaCha and HTC Salsa prototype units here at MWC 2011 behind glass, and they're not allowing our Facebook-addicted fingers to get any play right now. From what we can see, the ChaCha looks the more interesting of the pair; the physical QWERTY keyboard is nicely spaced on a surprisingly broad chassis, and the touchscreen – while small – is highly pixel dense.
The dedicated Facebook button actually glows when you're looking at something on the device which can be shared, whether that's a photo, a link, a music track or something else. Holding it down would trigger Facebook Places, and the traditional Facebook clock widget has been updated with a friend ticker that shows their latest updates.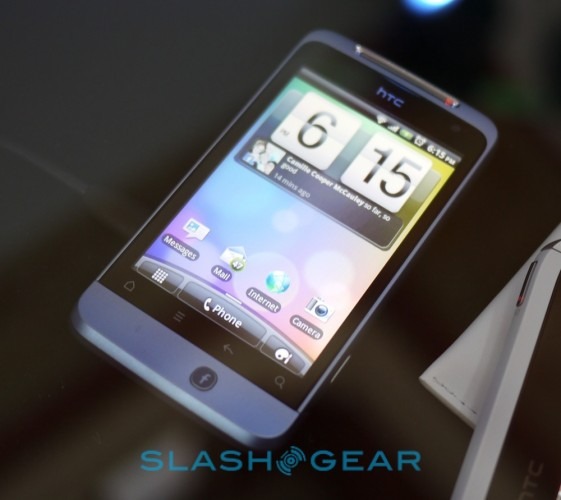 The HTC Salsa is less exciting, perhaps, if only because it's so familiar to previous HTC devices. With its HVGA touchscreen it's basically an updated HTC Legend – even the 600MHz CPU runs at the same speed as the unibody handset- and so we're expecting much the same from it. Both will go on sale in Q2 2011.