LG G2 hardware round-up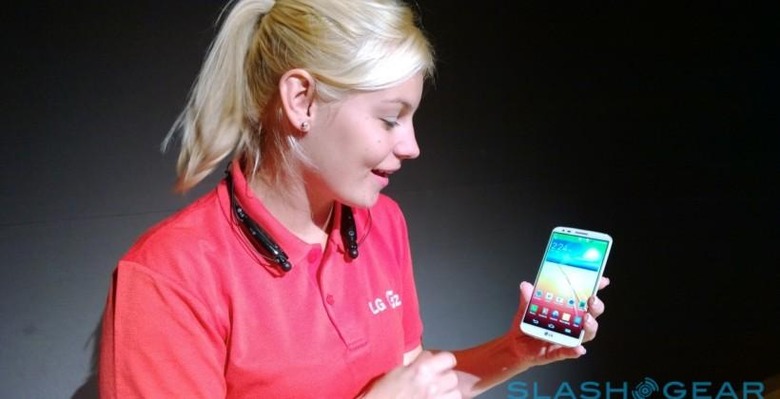 This morning LG revealed the LG G2, their headliner for the year 2013 in smartphone form, complete with a 5.2-inch display and a back-facing set of physical buttons. With no physical buttons around the sides of this smartphone and only on-screen buttons up front, this device is LG's most unique hardware delivery of the year – if not in their whole smartphone-toting history. What we've learned today is what this device is made of and what makes it tick, starting with a Qualcomm Snapdragon 800 quad-core processor.
Earlier today the LG G2 was made official. This was after a long line of anticipatory suggestions, leaks, rumors, and even releases from LG that stoked the fire for this machine. Items like an LG GPAD tablet and tips on the battery, the full casings, and a rather specific run-down of specifications well before the first announcements of the device paved the way for today.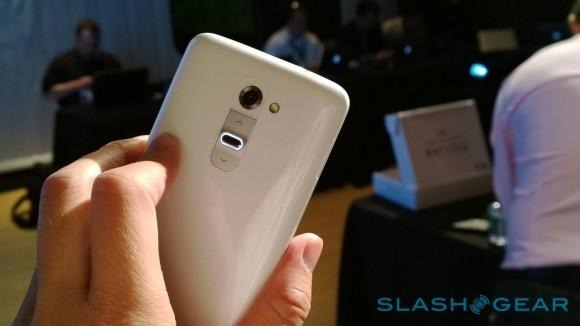 Then LG made it all official. First with an announcement of a naming structure change with "G2" and an official event invite telling of the device's oncoming back-facing buttons and today's venue in New York City.
LG G2 walkthrough with Dr Ram Chan Woo:
LG continued to make way for the device with an accessory nudge in the LG G2 QuickWindow case just over a week before the device was unveiled.
Then came the day – today – when LG started the unveiling out with a very calmly delivered yet rather important change in the way the device would be delivered to the world – and specifically the USA. The LG G2 will be coming to "all four major carriers in the US", they said, this dousing the negative effect of the release of the LG Optimus G on just one carrier initially: AT&T.
Details began to pour with details on what the back-facing buttons could do on this new LG G2 model. We learned that the LG G2's 5.2-inch display works with 1920 x 1080 pixels in what LG calls True FHD, referring directly to the PenTile AMOLED display of the 1080p Samsung Galaxy S 4.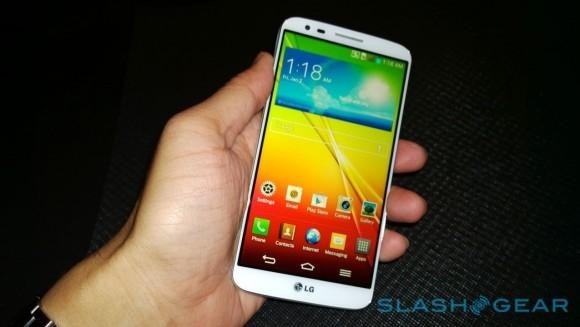 LG spoke on the LG G2's 13 megapixel camera with Full-HD video recording at 60fps, complete with software innovations and image processing from Qualcomm. The battery, too, was touted as rather unique with its Stepped Battery implementation.
LG G2 hands-on:
We rounded out the day with a bit more information on how T-Mobile would be bringing the LG G2 to the market complete with two more LG companions, and started the war off early with an article putting three heroes in the ring: LG G2 vs Galaxy S 4 vs Moto X.
Stick around as we bring you more action in our LG G2 full review – coming sooner than later!
LG G2 walkthrough: