T-Mobile LG G2 teams with Optimus F6 and F3 carrier companions this summer

While T-Mobile isn't sharing information on pricing or actual release dates for the LG G2 as of yet, they're certainly keen to let it be known that they're carrying the device. This is LG's first multi-carrier release, so to speak, as the LG G2 hits all four of the top four USA-based mobile groups last this year. Joining the LG G2 are a couple of smaller smartphones hitting it off at what will certainly be lower price points as well: LG Optimus F6 and LG Optimus F3.
While you'll have to head back to our LG G2 hands-on for the full width of details, the long and short of it is as follows. The LG G2 works with a 5.2-inch Full HD IPS LCD display and a body so thin around the edges that its physical buttons (or single button, as LG would have you see) are placed on the back.
Just for good measure be sure to have a peek at this extended hands-on video with a lovely bit of soothing open-source music:
The LG Optimus F6 continues the fun brought with the LG Optimus family issued earlier this year. With the LG Optimus F6 you'll be working with a 4.5-inch IPS display up front and a 5-megapixel BSI camera on the back. This camera is bringing on abilities relatively new to LG including low-light environment photo shooting as well as some classics from earlier this year: Time Catch Shot, Voice Shutter, and Smart Shutter.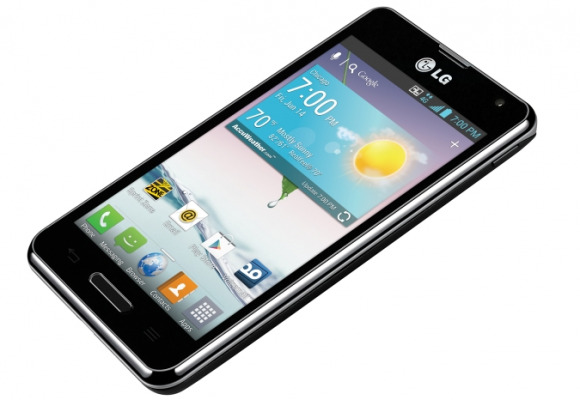 With the LG Optimus F6 the user will also be able to work with NFC, Wi-fi calls, and LG apps such as QSlide, Quick Translator, and QuickMemo. This smartphone will be released soon – for now, T-Mobile gives the same word as they do with the LG G2: pricing and availability to be shared in the coming weeks.
Also Note: each of these LG devices will be working with T-Mobile's brand of 4G LTE right out of the box!
Finally there's the LG Optimus F3, the smallest smartphone in the bunch. This device was detailed last week as T-Mobile made with the early announcement to tag it as a possibility for low-cost shoppers before the LG G2 came up and smashed the newslines.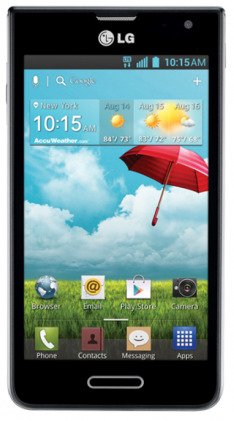 The LG Optimus F3 will be coming with a 4-inch IPS LCD display with 480 x 800 pixels across it, kicking out power with an unnamed dual-core 1.2GHz processor to boot. This device will be appearing for a total of 24 monthly payments of $10 USD – that's just $240 USD and easily one of the least expensive smartphones on the market today. This T-Mobile device is out online and in-store starting today.