Qualcomm Snapdragon 800 coming to "virtually every global OEM" in the coming months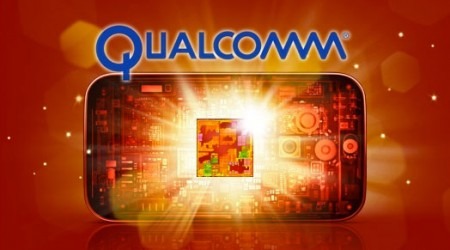 This week SlashGear had the opportunity to have a chat with Murthy Renduchintala, EVP of Qualcomm Technologies, about the company's most recent earnings report and the launch of their next big-name processor: Snapdragon 800. This smartphone processor is part of the next level, one of a family of processors introduced earlier this year and deployed on a number of hero devices for companies like HTC and Samsung with the Snapdragon 600. Now it's time for the 800 to shine.
The Qualcomm Snapdragon 800 has been tapped to be released on a couple of confirmed products already in the past several weeks. We've seen the massive Sony Xperia Z Ultra sporting this processor with its 6.4-inch display on one hand, and the Samsung Galaxy S 4 LTE-Advanced appear on the other.
The Samsung model comes to serve as an example of where Qualcomm is headed with LTE as well, bringing LTE-Advanced connectivity to the world even as they aim for multi-band with what's called RF360. This global radio RF360 was introduced earlier this year as a solution for the problematic fragmentation of LTE connectivity beginning to affect the planet.
Renduchintala suggested that this problem will, when Qualcomm begins its spread of Snapdragon 800 architecture, be a thing of the past. The Snapdragon 800 will be deploying with the global RF360 as a front-end solution. And – good news for Qualcomm lovers – the Snapdragon 800 won't be too hard to find soon enough!
As Renduchintala said, "Virtually every global OEM with a premium tier smartphone is designing with a Snapdragon 800 in the coming months.*" His one limit was that this collection of manufacturers was just *aside from those who make their own processor architecture.
So though that could very well mean Samsung with their Exynos processor family, for example, the Galaxy S 4 LTE-A already fills that gap. So say hello, everyone else with premium hardware in their pipeline, you've got Snapdragon!