Qualcomm banishes LTE fragmentation with global RF360 radio: roaming ahoy!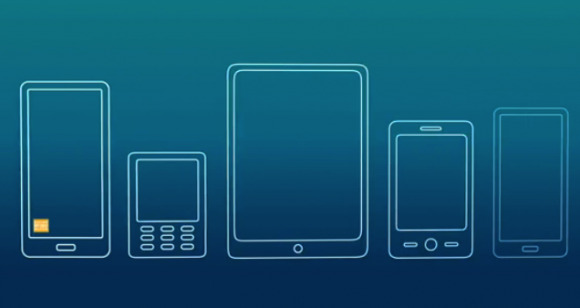 LTE smartphones all but locked to specific carriers because they don't support the profligate array of 4G frequencies in use could be a thing of the past, with Qualcomm promising its new RF360 radio chipset will play happily across 40 different bands. The Qualcomm RF360 Front End Solution can cope with all 40 of the different LTE frequenties carriers have deployed around the world, in addition to older HSPA+ and EVDO connections for when you're outside of fledgling 4G coverage. Meanwhile, Qualcomm also promises that phones and tablets using the RF360 will be faster than their regular counterparts, as well as potentially smaller.
That's down to a selection of chips that are actually up to 50-percent smaller than the current models, despite adding in far more band support. Power consumption has also been reduced, with Qualcomm claiming up to a 30-percent saving, while heat output is also cut.
Radio performance takes advantage of Qualcomm's new dynamic antenna matching tuner (QFE15xx), which is the first ever to be able to automatically adjust the antenna performance depending on environmental constraints and how the user is actually holding the device. Effective not only for 4G use but 2G/3G, across the 700-2700MHz bands, the new tuner works alongside an integrated power amplifier and antenna switch that's easier to install and accomodate on tight circuit boards.
Finally, there's the RF POP QFE27EE, a stacked chipset combining a multiband power amp and antenna switch, the SAW filters, and duplexes. It will be interchangeable, too, allowing for manufacturers to choose between creating devices that work on a smaller subset of LTE frequencies – such as for specific carriers or regions – or a broad, global-roaming LTE implementation.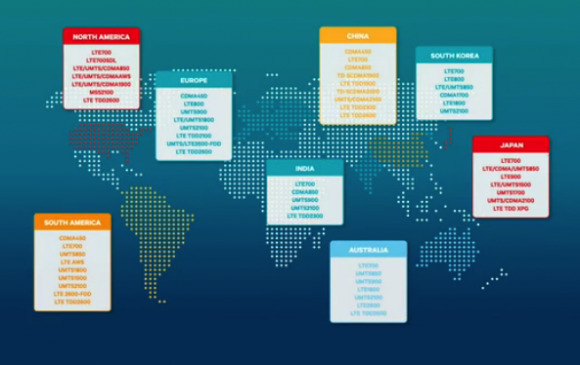 The huge increase in frequencies selected by 4G carriers worldwide has broken the market for devices down into an array of incompatible phones. Handsets like the iPhone 5, for instance, come in three different variants – outwardly identical, but with differing radio and antenna implementations - suited to different sets of networks, and the expectation that 3G device users had of being able to simply swap SIM cards and get up and running on a different carrier no longer applies.
For Qualcomm and manufacturers, meanwhile, the new RF360 radio is a way to simplify production: now a single SKU can be offered – potentially tailored by software and RF POP selection to suit the whims of carrier lock-down – rather than multiple iterations of the same device. The first products to use the RF360 Front End Solution will show up in 2013.