LG G2 release set for "all four major carriers in the US"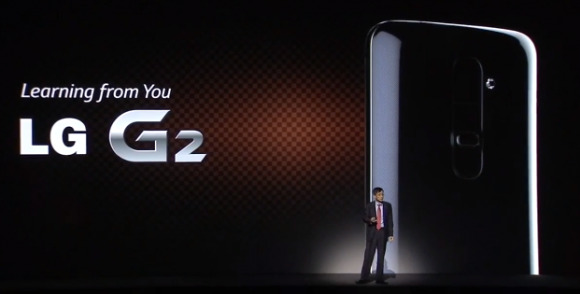 This week the LG G2 has been introduced by LG, aimed at carriers around the world and "all four major carriers in the US". This means that LG will be releasing the smartphone to Verizon, AT&T, Sprint, and T-Mobile USA. It'll be doing this as the first worldwide-launching smartphone to carry the Qualcomm Snapdragon 800 quad-core processor as well.
While the Qualcomm Snapdragon 800 SoC has already been delivered to devices like the Samsung Galaxy S4 LTE-A, that device has only been aimed at a limited cross-section of regions in China. Meanwhile the Qualcomm Snapdragon 800 has indeed been tipped to be coming to most top-tier smartphone maker devices in the future – it's just coming with the LG G2 on a grand scale first.
That said, the LG G2 has also been confirmed to be working with 4G LTE-A, that is LTE Advanced. It's not yet clear how this will affect the device's ability to exist as a single SKU across several carriers.
The LG G2 has not yet been priced – we'll be finding out about that soon. Meanwhile have a peek at the timeline below for an expanding cross-section of LG G2 details. Stick around!