Five Stand-out features from the Amazon Fire Phone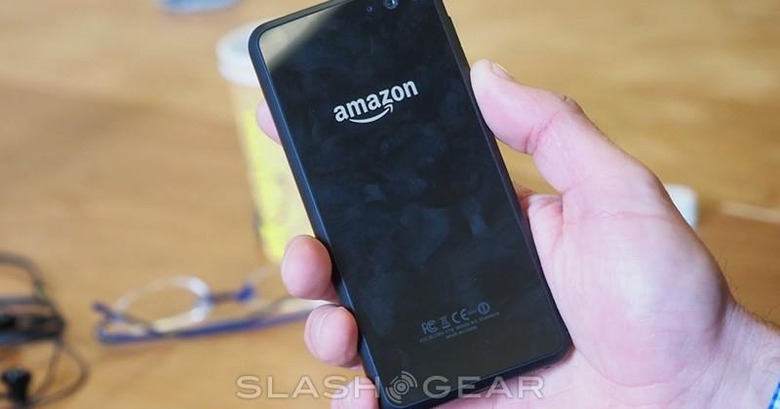 The Amazon Fire Phone has been revealed this afternoon complete with a set of features unique to its hardware and software builds. Starting with a 4.7-inch, 1280 x 720 display with LCD technology and a Qualcomm Snapdragon 800 processor under the hood, this device aims to take on the high-end market with specifications that don't always beat the high end.
You'll be working with a smartphone that sizes in at 139.2mm x 66.5mm x 8.9mm and weighs 5.64 ounces (160 grams). It's got a glass back, a glass front, and a rubbery edge to prevent damage as well as it can on its own. Up front you've got a standard 2.1-megapixel camera for photos and four "Dynamic Perspective sensors" which we'll talk about below. On the back you'll find a 13-megapixel camera with f/2.0 wide aperture lens and LED flash.
Unlimited Cloud Storage for Amazon content
Just so long as you're storing Amazon content – music, movies, and the like, you've got unlimited cloud storage with your account with the Fire Phone. This also works for photos taken with the Fire Phone – though videos are not quite so clear on this matter.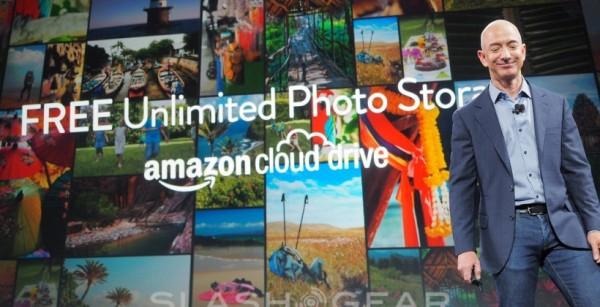 Fire TV Screen Mirroring and Second Screen
Just like the Kindle Fire HDX, you'll be able to use the Fire Phone as your Fire TV target="_Blank"controller. You'll be able to mirror the content on your Fire Phone to your Fire TV as well – as far as we know, this includes video, photos, music, and games right from the start.
Second Screen content includes all the same features you'd find on the Kindle Fire HDX, including IMDB interaction with videos, actor access, and social networking at all points.
Dynamic Perspective (3D)
With Dynamic Perspective on the Fire Phone, you'll be seeing things with a unique perspective on a number of apps and user interface elements. The Fire Phone uses four sensors up front with "invisible infrared illumination" to see your face and eyes.
Above you'll see Amazon's basic explanation of how this effect works. Amazon's show suggests that this opening up of the image is like artists drawing all perspectives at all times.
Above you'll see the first showing of Dynamic Perspective ever shown by Amazon to the public. Below you'll see some Dynamic Perspective lock screens.
3D Gaming and Dynamic Perspective API
Developers will be able to work with Dynamic Perspective starting this summer with Amazon's free API. Developers are encouraged to create apps for the Amazon Fire Phone, but Amazon will have a difficult time (at first, at least) getting them onboard without showing massive sales for the Fire Phone, the one and only device to work with this feature.
Above you'll see the first app to work with Amazon Fire Phone's Dynamic Perspective abilities. This is game is called "To-Fu Fury".
Firefly and Mayday
Below you'll see an example of how Amazon is intending to make this smartphone a buying machine. With Amazon Firefly, users are encouraged to capture images of the products they want to buy, these images then acting as links to their respective product listing pages on Amazon.
The service known as Mayday will also be included on the Amazon Fire Phone in a manner extremely similar to that of the Kindle Fire HDX. This service brings you a live person from Amazon Support to help you with your device at any time, day or night, 365 days a year.