Amazon Firefly recognizes 100m things with Fire Phone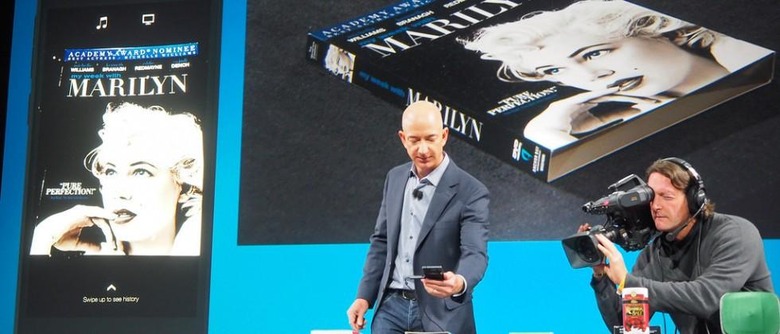 Amazon's all about shopping, and the new Fire Phone is going to try to get users to do that entirely through its virtual shelves, with a new object recognition system called Firefly. Triggered with a dedicated button on the side of the smartphone, and capable of recognizing over 100,000,000 items according to Amazon CEO Jeff Bezos, Firefly turns the camera into a combination barcode scanner and more.
At its most basic, Firefly will track barcodes on books, DVDs, games, and other objects, and pull up their listings on Amazon. From there, they can obviously be ordered.
However, the system also takes advantage of Amazon's cloud processing for more improved smarts, using semantic boosting to figure out exactly what the Fire Phone is seeing, even if there's glare, creases, or something else in the way.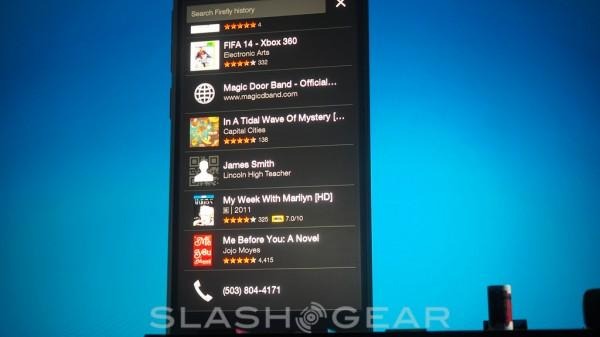 So, use Firefly on a business card, perhaps, and the phone number will be run through Amazon's semantic boosting system. If the area code is 708, but light glare makes it appear to be 703, Firefly can compare the possible codes with the details of the exchange, and figure out what it's actually meant to be.
Third-party developers will get an SDK to integrate into their own apps. That will include recognizer tech for text, audio, images, content, and "custom actions".
It all sounds a lot like Amazon Dash but a lot more flexible, and if Amazon can get users to actually rely on it in their daily lives then it could end up driving up not only sales through the store, but functions like meal-logging and more.