Amazon will give all buyers of the new Fire Phone unlimited photo storage in Amazon Cloud Drive, chief exec Jeff Bezos has announced today. Users of the new Android-based smartphone will be able to upload images shot with the Fire Phone's 13-megapixel main camera straight to Amazon's online storage, and share them from there.
The camera isn't shy of specs, either. As well as the pure megapixel count, Bezos confirmed that the Fire Phone will have an f/2.0 lens and optical image stabilization.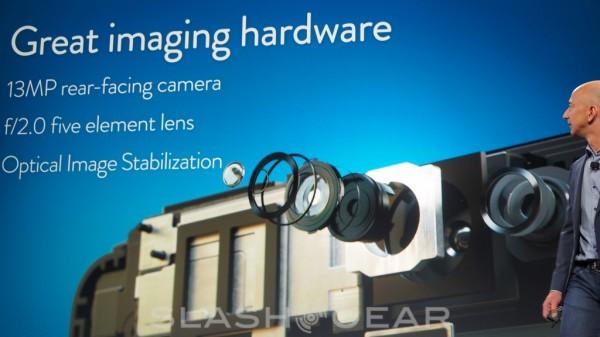 Amazon is particularly pushing the handset's low-light performance, with Bezos comparing shots taken on the new phone against those from the iPhone 5s and the Samsung Galaxy S5. We'll have to wait and see how things actually hold up when we try out the Fire Phone ourselves later on.
Bundling cloud storage isn't new, but it's unusual to see an unlimited account given out with a phone. Google, for instance, offers 15GB of storage with Google Drive to new sign-ups of Android devices – though manufacturers often cut deals to increase that for a limited period – while Apple gives 5GB for iCloud users.