The Amazon Fire Phone has arrived exclusively on AT&T in two editions, both rolling out with a full suite of Amazon products and services. The smaller of these devices works with 32GB of internal storage, while the larger will roll with 64GB of internal storage. The device's launch date appears to be the same regardless of size, set for July 25th, 2014.
Amazon's Fire Phone is being readied for two price points, both of them off-contract for now. The smaller of the two devices (storage-wise) will cost you $649 USD off-contract, while the larger will run $749 off-contract. We do not yet know what these phones will cost if they're made available with carrier subsidies.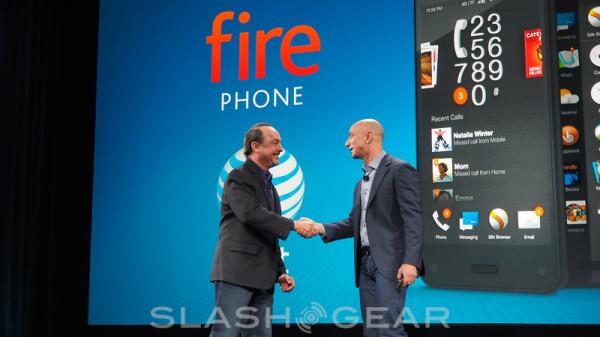 UPDATE: Users will be able to work with AT&T Next plans to get the device for no money down with installment plans. For the 32GB edition, you'll be paying $27/month for 24 months – equalling the cost of the off-contract model.

You'll also be able to get the device for $199.99 or $299.99 with a two-year contract for the 32GB or 64GB versions respectively.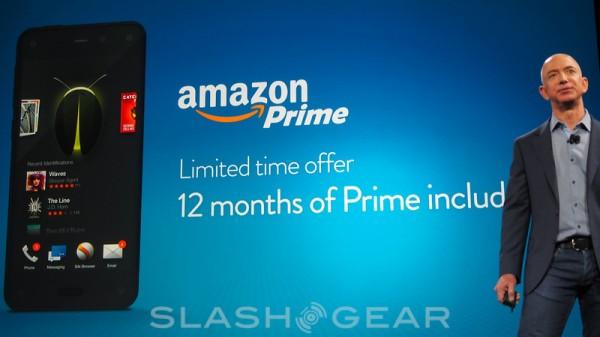 Purchase of the Amazon Fire Phone includes a 12-month Amazon Prime membership. If you're already a subscriber, you get an additional 12 months added on to your existing subscription.
Pre-orders for the Amazon Fire Phone are set to arrive later today, while AT&T will be handling all sales via their online store, in physical AT&T locations, and through Amazon dot com. At this time it does not appear that any other USA-based carrier will be working with the Amazon Fire Phone.
If, on the other hand, the device is released unlocked – however unlikely that is – there's still a possibility users may end up being able to work with T-Mobile USA. The Qualcomm Snapdragon 800 allows for multiple bands of LTE, but we're also not certain whether or not Amazon will have allowed this sort of functionality to shine through.