The Amazon Fire Phone is being detailed this week with a pair of magnetic earbuds that come in the box. These earbuds are being pushed as specifically better for pockets than Apple's stock earbuds with anti-tangle action as well as a design that's strikingly similar to those that come with the iPhone.
These earbuds work with a flat cable that stays a single piece until a little over a foot from the earbuds themselves. At that point, the earbuds stay on their own lines up to your ear. The entire wire is rubbery and boac, with a single music-controller between the bottom and top of the amalgamation.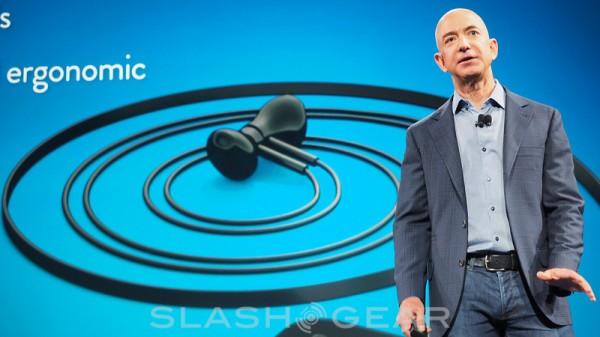 These earbuds are also magnetic, which means that when you've got the two buds in your pocket, they'll stick together. This allows for a much more simple way to keep everything un-tangled than wrapping the mess around a package, as most other earbuds suggest never doing.
These earbuds are called "comfortable and ergonomic" by Amazon, but we'll see once we get our hands and ears on them later today. Stick around and see what else the Amazon Fire Phone brings right here on SlashGear!