The year's most interesting collection of gadgetry and technology of many sorts hit Las Vegas this past week in the form of CES 2019. We looked at the lot, perused the booths, and met with the biggest brands in the business to see what stuck out most. Today we've listed our yearly "Best of CES" awards so that you might discover what we found to be the best, the brightest, and that which had the most potential. Computers, cars, TVs, gaming products, and smart devices are all in the mix.
Best IoT/Smart Home Device: Lenovo Smart Clock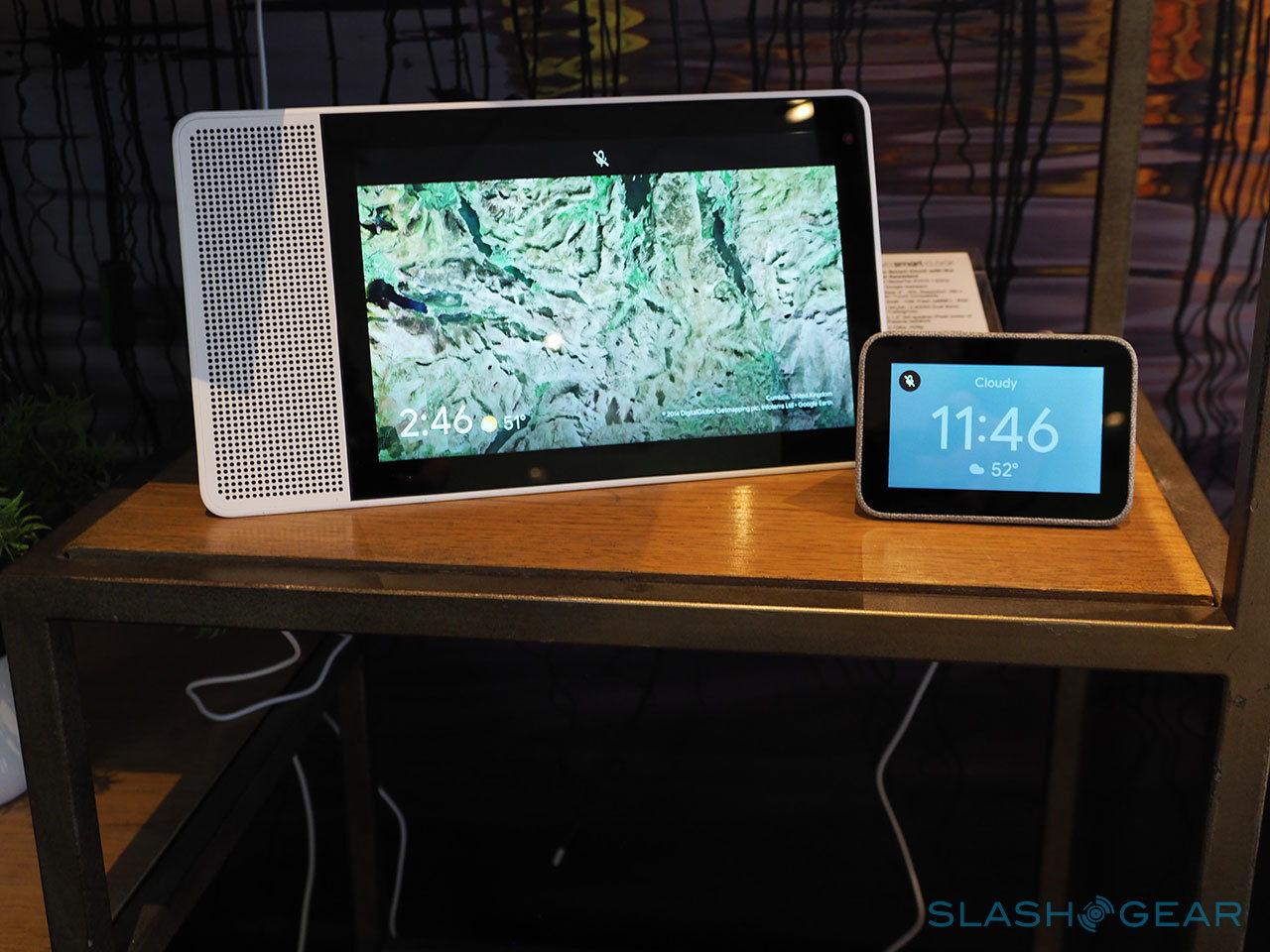 This category goes to Lenovo's Smart Clock – much like our Best of CES 2018's award (last year) for IoT/Smart Home went to the Lenovo Smart Display. Now both devices are ready to bring the Google Assistant into every room of your smart home. The bigger models are made for your kitchen and the living room, while the Lenovo Smart Clock is a perfect fit for the bedroom.
Best Mobile Laptop: Acer Swift 7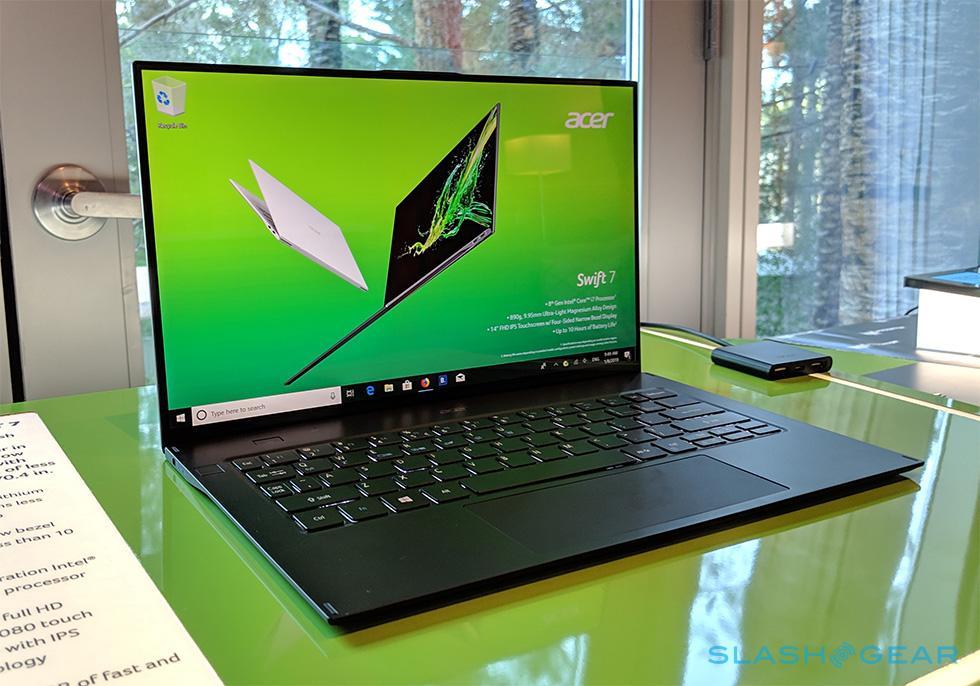 I wanted to subtitle this award "AKA the laptop most likely to get lost in a stack of papers and/or blow away in a gust of wind." The Acer Swift 7 is that device. It's a decent performer from what we've seen so far, but its true strength lies in its shocking size, shape, and beauty.
Best Laptop: Lenovo ThinkPad X1 Carbon
The size and shape are slicker, the specs are improved, the look is just a bit more sharp – but the heart remains. The 2019 Lenovo ThinkPad X1 Carbon (7th Gen) gets our overall best laptop award for CES 2019 for its ability to keep what works and improve on the bits that had potential. There's also a very closely related new ThinkPad X1 Yoga you might want to check out, too.
Best Gaming Product: Razer HyperSense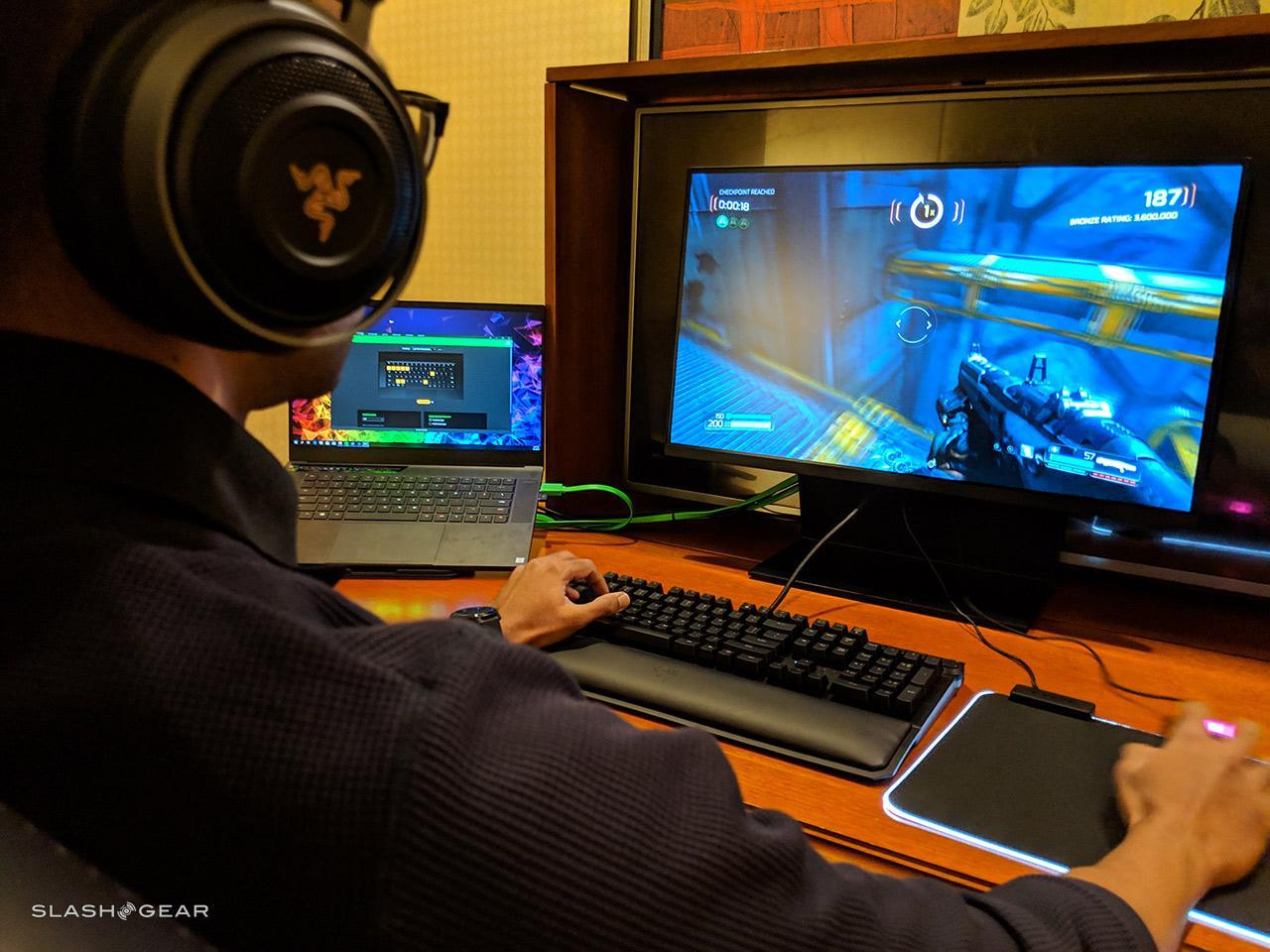 The term Razer HyperSense isn't strictly new to CES – they introduced the program back with the launch of the headphones in their new demo. The new demo, as the name indicates, is the new part of the equation. Here we got the opportunity to feel the full brunt of the attack that is HyperSense from all directions.
Razer HyperSense is a tying together of multiple products' use of haptic feedback. As you'll read in the article linked above, putting a live, responsive rumble in multiple products at once requires the efforts of more than one brand at once. In the very near future, Razer HyperSense will bring a far more intense gaming setup to users everywhere.
Best Gaming PC: Acer Predator Triton 900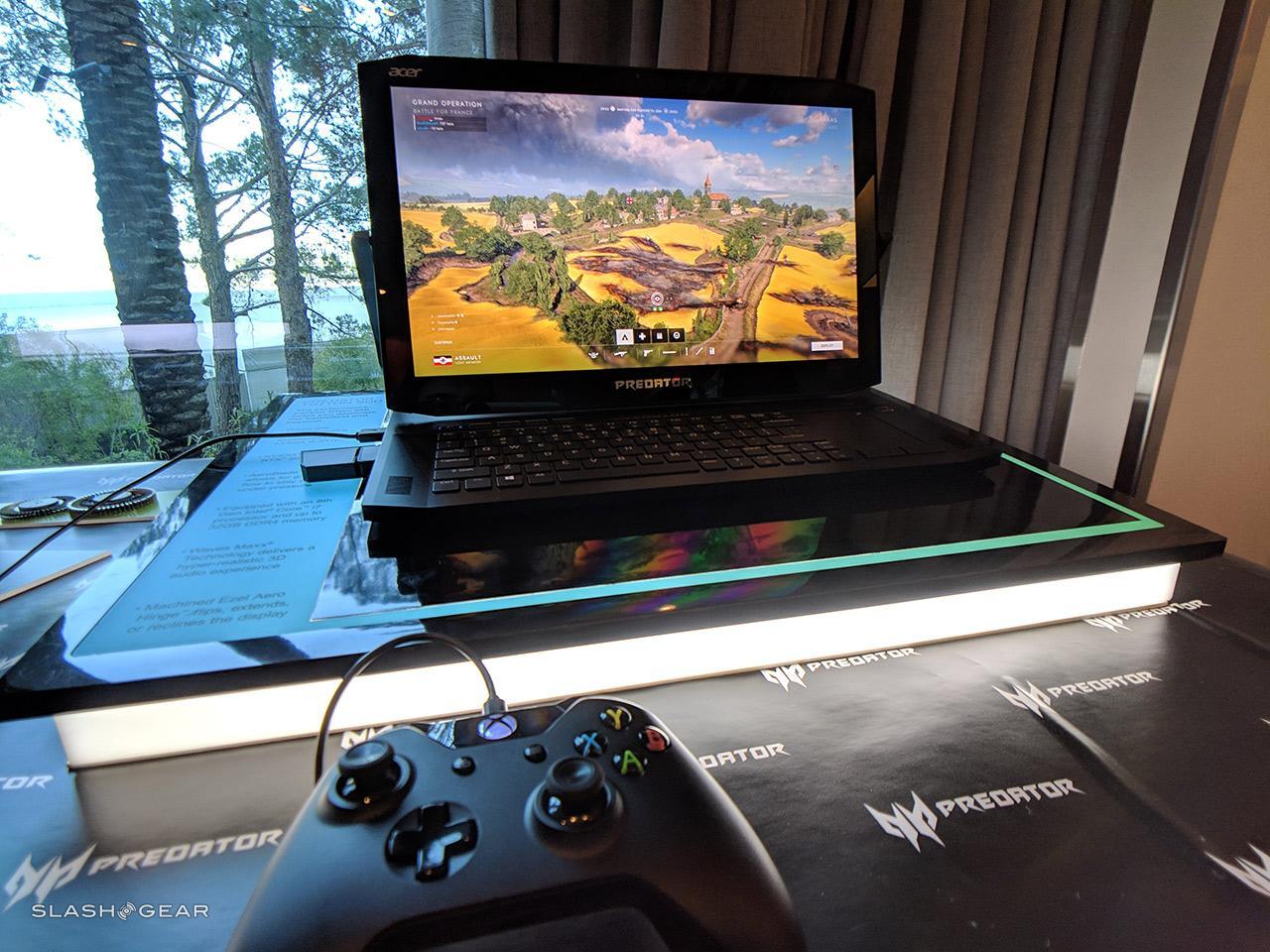 Just a few short years ago, a "gaming laptop" would've only been massive due to necessity. They were thick, their displays weren't super great, and they weren't particularly powerful. Here in 2019, we're most certainly in a new age. The Acer Predator Triton 900 shows us that the bulk we've got in the machine now isn't there to cram in components, it's there for robustness, and for added features.
The Acer Predator Triton 900 has a flippable display, making it ready to roll for all sorts of gaming situations – especially those aimed at utilizing an XBox One controller. There's a USB dongle in the laptop's pop-out tray for just that purpose – time for games aplenty, anywhere, without compromise.
Best Content Creation Tool: Obsbot Tail AI Camera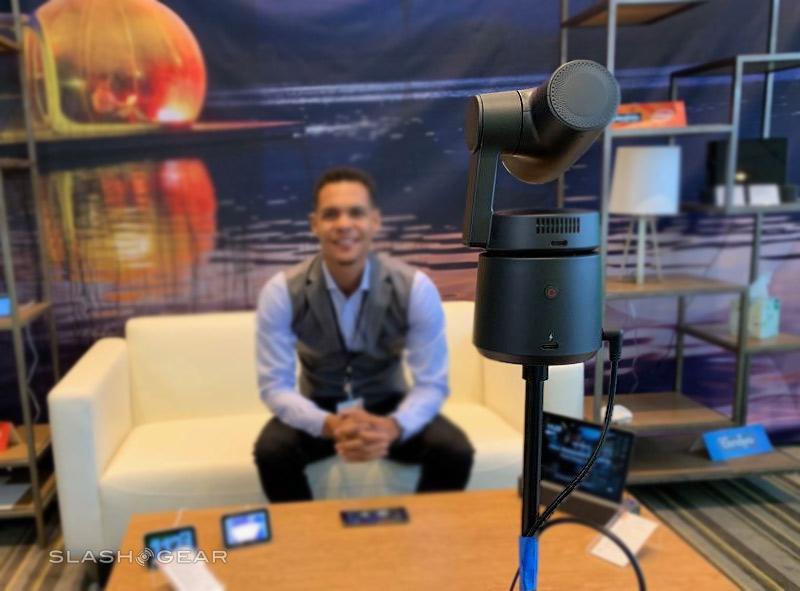 This is a camera on a swivel – but better than that, it's a smart camera on a swivel, one capable of following around its user. Using the Obsbot Tail camera is like having your own camera operator, without needing a human to help. The concept is simple, the execution is beautiful, and the product is solid. What more could you want from a camera that follows you around in a circle? You'll see demos of this camera's output begin to appear on SlashGear soon!
Best Mobile Medical Device: Phonak Audeo Marvel hearing aid
One of the most versatile hearing aids we've ever seen came to CES 2019 in the form of Phonak Audeo Marvel. This product recharges wirelessly, streams audio from Android or iPhone, streams audio from almost any other wirelessly-capable device in the world (so long as it has Bluetooth Classic) using the Sonova Wireless One Radio Digital chip (SWORD 3.0), and works with smart app connectivity for real-time adjustments (myPhonak) and live phone call transcription (myCall-to-Text). This hearing aid might well be the first in a new generation of medical products, made for the masses.
Best TV: LG Signature OLED TV R
Once we'd chosen the LG Signature OLED TV R rollable television as the Best TV of CES 2019, we were surprised to find that we'd selected its earlier (not quite consumer-ready) predecessor as the best TV of last year's convention. This television set continues to not just be surprising and delightful, but full of potential for a wide range of consumers. More than will probably be able to afford this first release, anyway.
Best Accessory: Anker Roav Bolt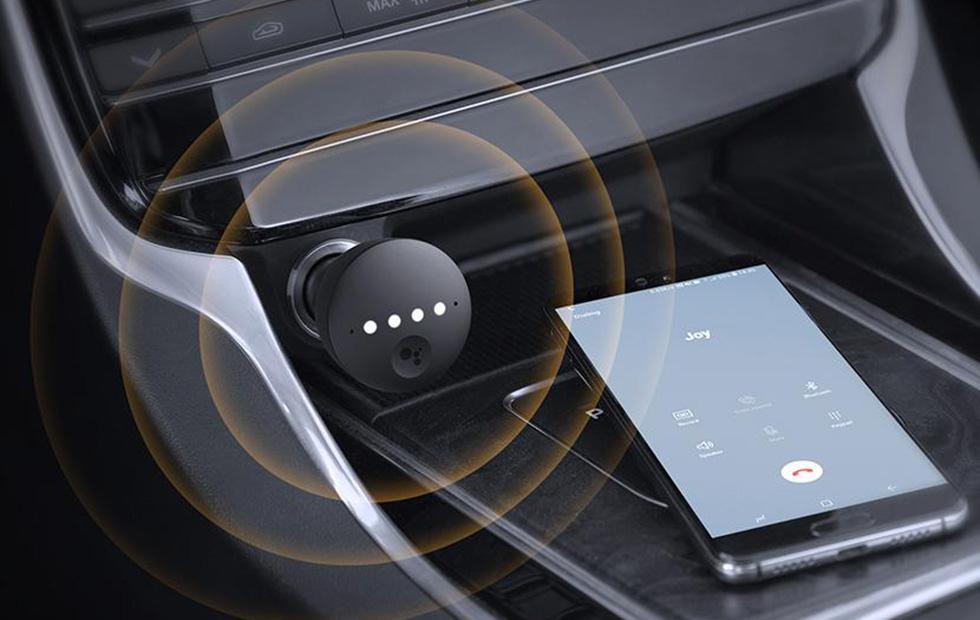 This accessory is simple, powerful, and will generally plug itself into your life in a very natural way. That's how a great accessory should work – it should be relatively out of the way while it does business to make your life better – or at least more entertaining. This is the Anker Roav Bolt, and it's going to bring the Google Assistant to your vehicle with the greatest of ease.
Best Wearable: Mercedes-Benz Garmin vivoactive 3 GPS smartwatch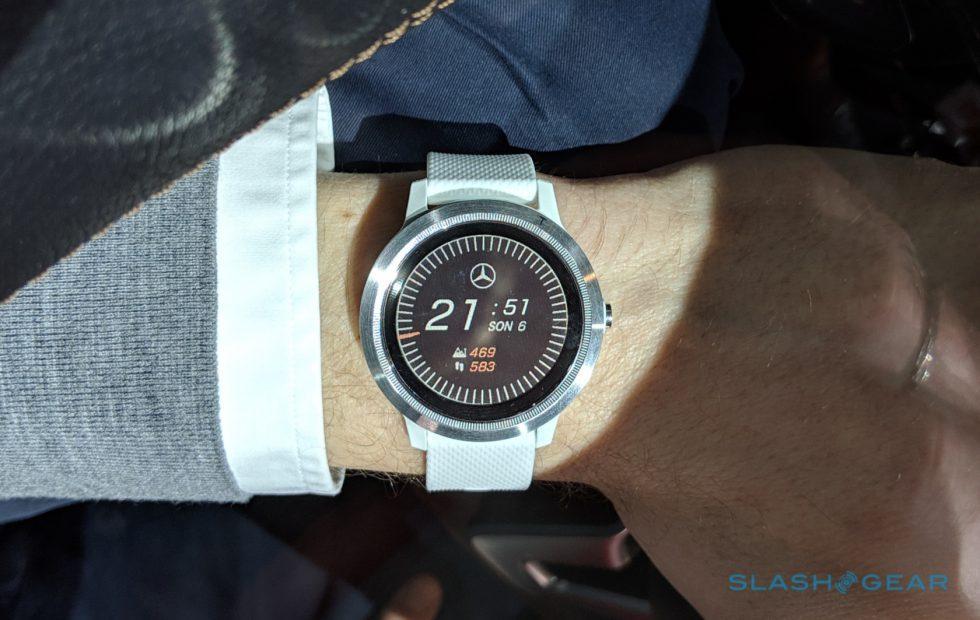 Your smartwatch may know what your pulse rate is or how much you've exercised, but you're typically on your own when it comes to actually doing something with that data. Mercedes-Benz's collaboration with Garmin, though, takes metrics like driver stress and will use them to shape navigation routes, relaxation settings, and more. Considering how long the typical person spends in their car each day, deepening the conversation between driver and machine can only be a good thing.
Best Automotive: 2019 Nissan Leaf Plus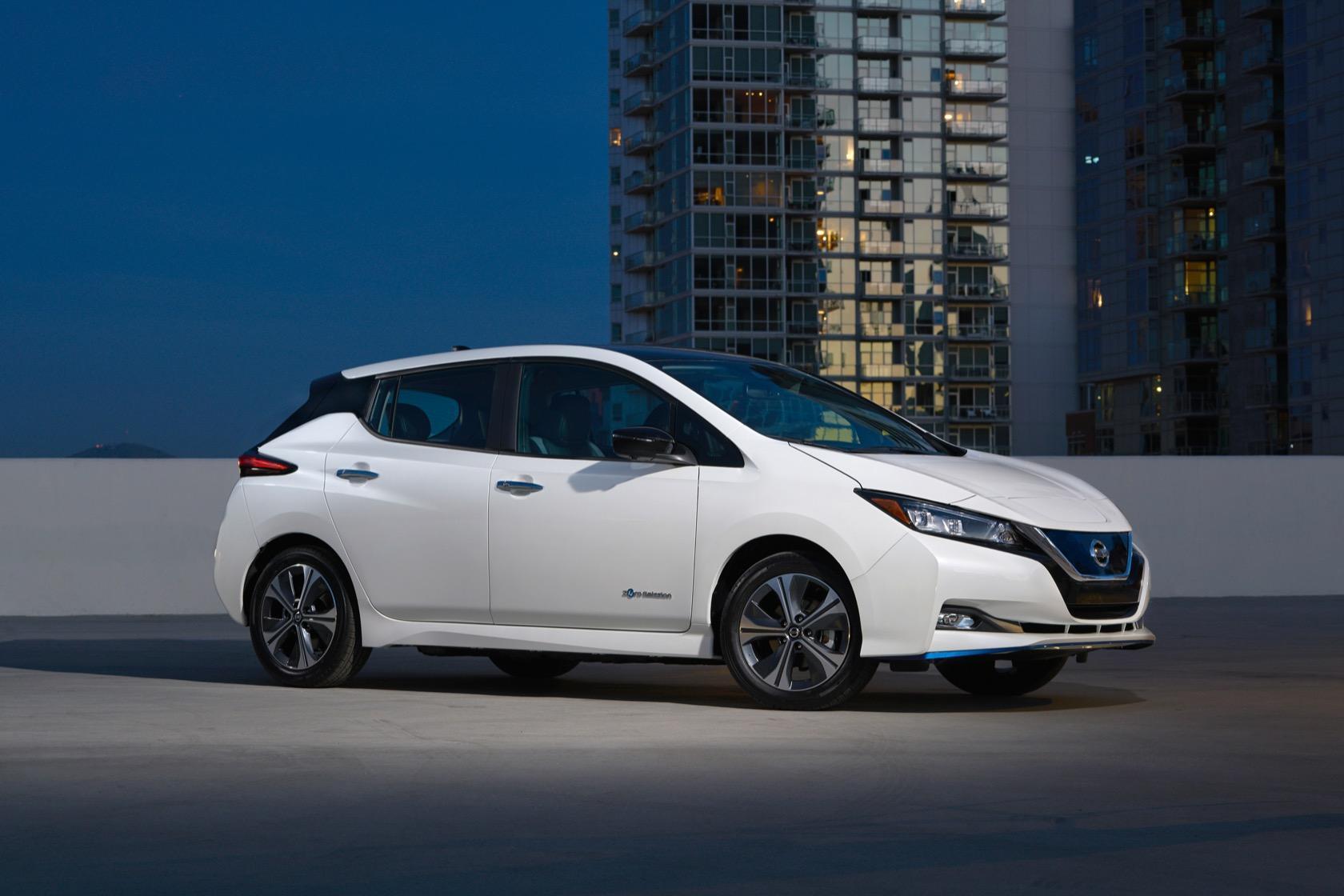 For electric cars to attain mass-market success, they need both range and affordability. That's where the 2019 Leaf Plus – or the Leaf e+ as it'll be known outside of the US – comes in, combining Nissan's aggressively priced EV hatchback with the extra range of a significantly bigger battery. It's a fitting next step for the best-selling electric car worldwide.
Best of CES: Audi Holoride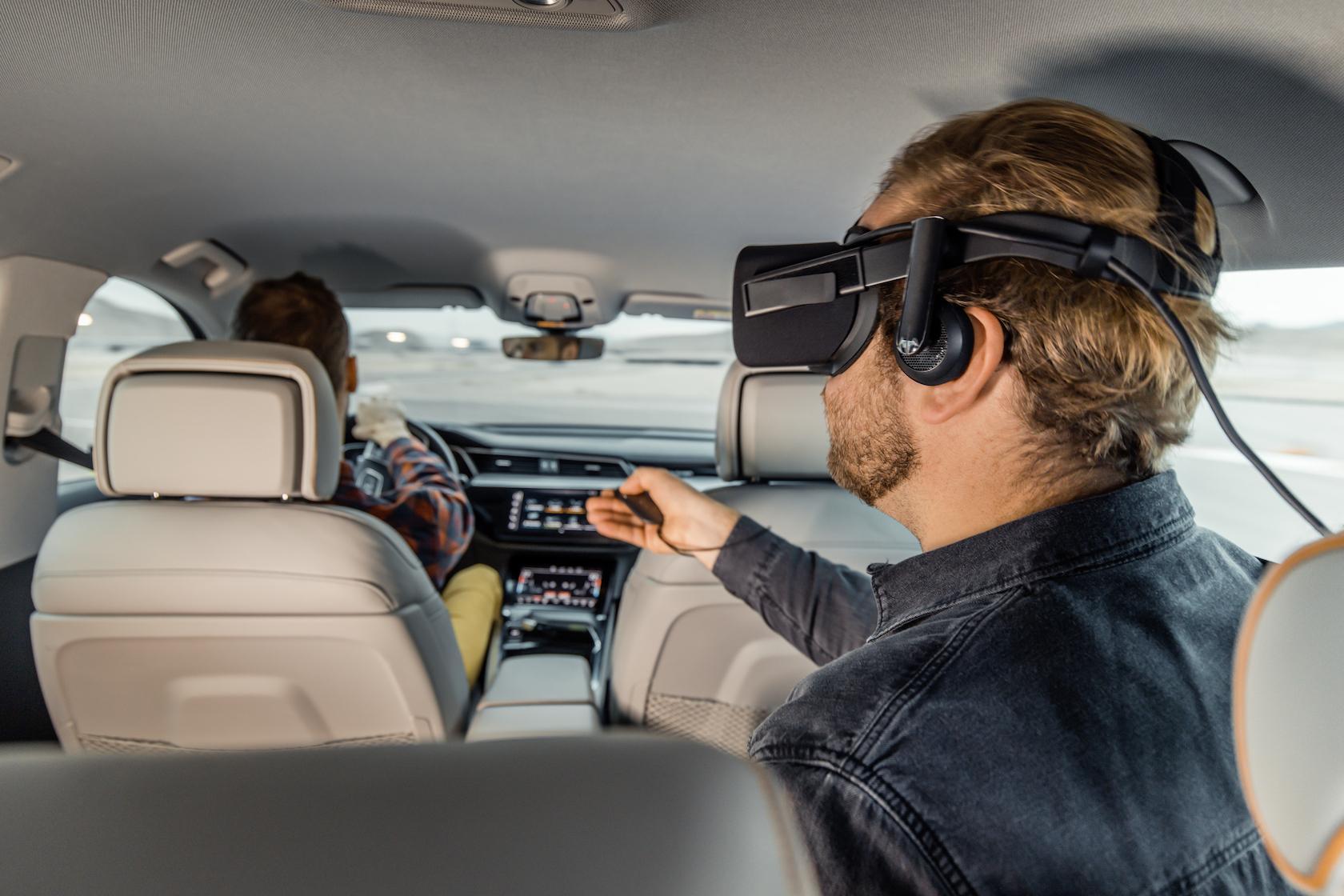 If anything epitomizes the themes of CES 2019 coming together, it's Audi and Disney's Holoride. Combining the automotive focus increasingly dominating the Consumer Electronics Show, with virtual reality, new types of entertainment content, and the approaching age of autonomous vehicles, it asks not only what we'll be doing when we're being driven – whether that's by humans or machines – but how it can still relate to the real world around us.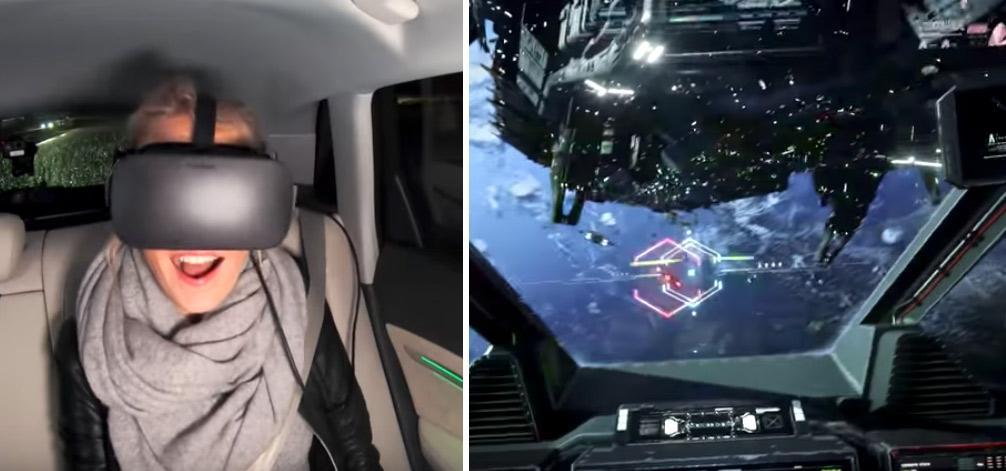 The result is Holoride, a VR entertainment and gaming experience that builds its stories on the movements of the car you're riding in. A virtual spaceship that accelerates as your taxi joins the highway, or an unexpected boss battle as you're held up in traffic: it's a meshing of real and digital for a type of interactivity we've never seen before. And with Disney, Audi, and others onboard, Holoride has the potential to be far more than just a tech show concept.
Be sure to check the timeline below for Best of CES lists from the last several years. Then think forward and stick around – imagine what we'll see throughout the rest of 2019!