Phonak Audéo Marvel Hearing Aid: Binaural Audio For Android, iOS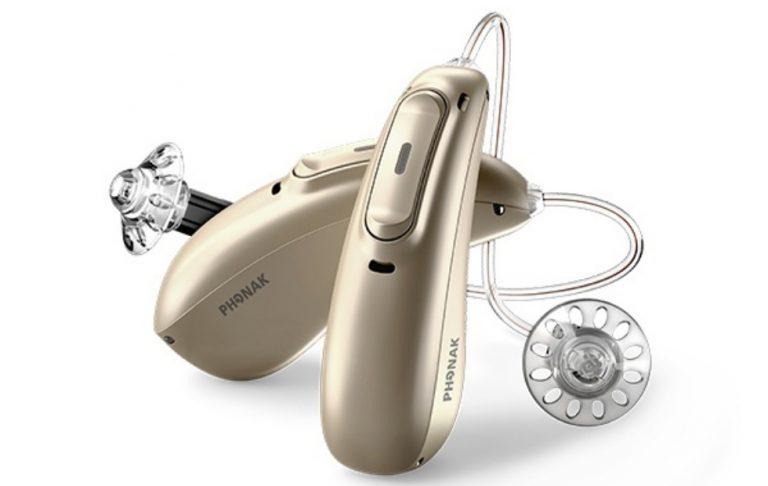 A lot of the advancements in smartphone technology, from multiple cameras to high-end audio output, have been made with the physically capable masses in mind. Accessibility is present but sometimes more like something tacked on. Worse, some even lock users into a specific platform or device, either by intention or by accident, leaving those with handicaps even more, well, handicapped. Hearing aid maker has had enough, waiting for platform and device makers to get their acts together. With the new Marvel line of hearing aids and its first member, the Audéo M, it is taking matters into its own hands to deliver "love at first sound", no matter what smartphone you're using.
Support for high-quality hearing aids is another thing that Apple's iOS has over its rival Android. MFi-certified equipment are able to support binaural streaming media but only if you use an iPhone. Google has recently committed to its own Android Audio Streaming of Hearing Aids standard or ASHA but that's still a year or so away, leaving those who need hearing aids locked into Apple's smartphone.
But even then, the situation is far from ideal in Apple land. Media streaming only works with iPhones and iPads, not Macs or MacBooks and certainly not non-Apple computers. Hands-free calls are also unsupported, requiring users to still lift up their iPhones to their mouths. Phonak realized that these competing companies may not have hearing aid users' best interests in mind and so set out to carve out its own path.
The result is the Sonova Wireless One Radio Digital chip or SWORD 3.0. This chip allows the new Marvel line of hearing aids, starting with the Audéo, to allow direct connectivity to any Bluetooth device. The only requirement is that the audio source support Bluetooth Classic, in fact. But with support for Bluetooth LE, AirStream Technology for TV streaming, and Binaural VoiceStream for high-speed communicating between two hearing aids, the Phonak Audéo Marvel can stream from practically any device in the world today.
And it's not only audio output that it promises to do well. With new microphone inlets in the housing, the Audéo can simply talk through their hearing aids, delivering true hands-free phone calls while minimizing external noise and other people's voices. And just like any modern "smart" device today, It has a smidgen of artificial intelligence to detect and classify audio to adjust the sound to better suit the type, from calls to audiobooks to streaming media to, yes, voice assistants. Phonak also provides smart apps designed specifically for the needs of hearing aid wearers, from real-time adjustments with myPhonak to live transcription of phone call with myCall-to-Text.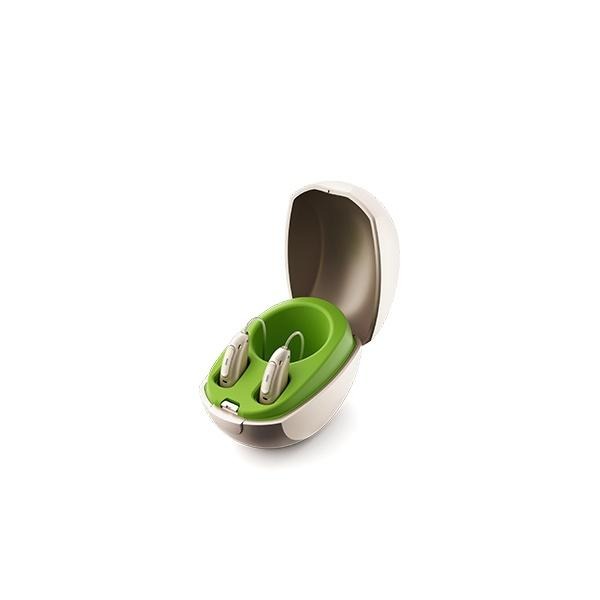 Taking a cue from Apple and the new breed of wireless earbuds, the Phonak Audéo also adopts wireless charging capabilities to make users' lives so much easier. Say goodbye to the hassles of replacing batteries. Just place them in their charging case and expect them to be juiced up, not to mentioned automatically turned on, when you take them out. The Phonak Audéo M will go on sale in the US by the end of November to bring not just streaming audio but convenience and AI to users who need it the most.