Acer Predator Triton 900, Triton 500 push the envelope of gaming laptop design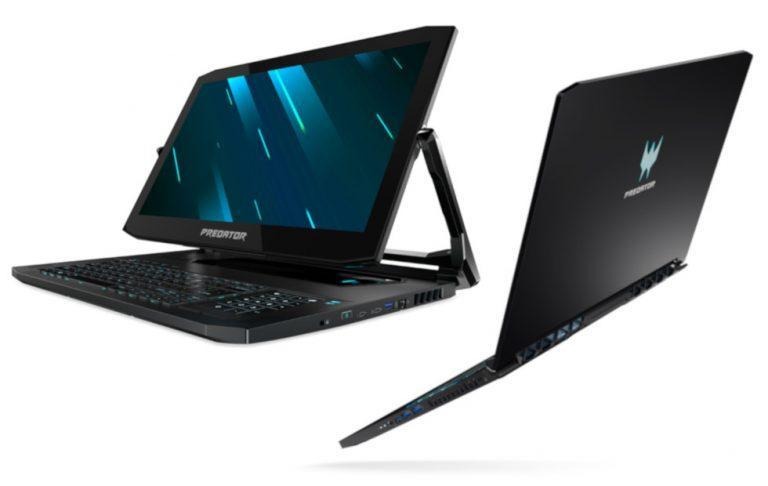 When gaming laptops are mentioned or announced, chances are they come in rather thick and heavy designs that clearly speak power more than anything else. They often come in traditional laptop form factors, too, despite the trends happening in the PC market. Acer says enough is enough and with its new Predator gaming notebooks, it's proving what can be done. The Predator Triton 500, for example, boasts of a thinner and lighter all-metal body compared to other gaming laptops. But it's really that Predator Triton 900 that takes the cake with a new take on a convertible gaming laptop.
Acer is, of course, no stranger to convertible laptops, but while last year's Acer Nitro 5 Spin does have enough muscle for gaming, it pales in comparison with the Predator Triton 900. You might knock the use of a not-so-latest 8th gen Intel Core i7 H-series processor, but you can't deny that the new NVIDIA GeForce RTX 2080 graphics card makes up for it plenty. With support for up to 32 GB DDR4 memory and NVMe PCIe RAID 0 SSDs, not to mention Waves Maxx audio and Waves Nx head tracking for a realistic 3D audio experience, this laptop is clearly earmarked for gaming and more.
And while it looks like a behemoth, the Predator Triton 900 does things few of its peers can. More than just a simple 360-degree Yoga-style convertible, this gaming laptop features a unique and eye-catching hinge that allows it to transform from laptop to display to stand to easel modes. Equally interesting, the trackpad is placed beside the keyboard, not below it, to emulate a more natural "mouse position" as well as a numpad.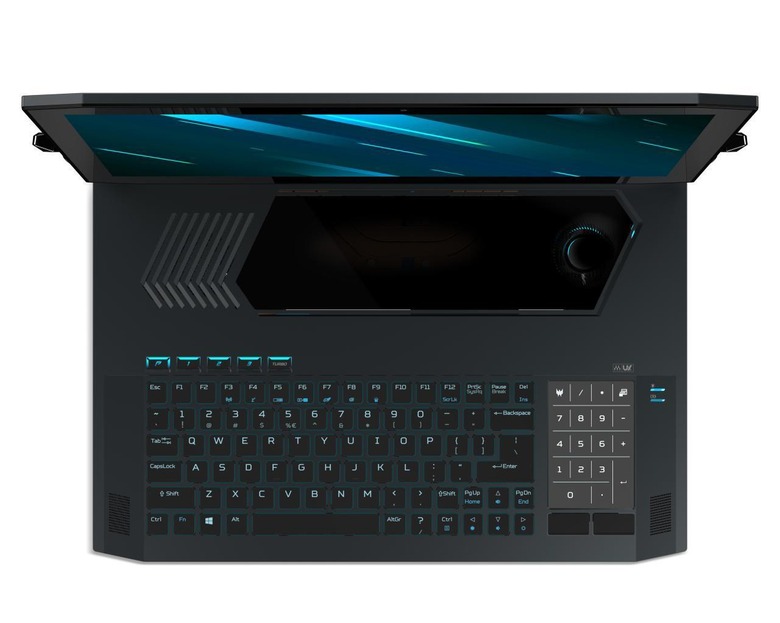 Not everyone, however, might be in the market for such a unique and admittedly expensive gaming laptop. But while the Acer Predator Triton 500 is more conventional in form, it isn't in heft. Only 17.9 mm (0.70 in) slim and 2.1 kg (4.6 lbs) light, this is one of the more portable gaming machines in the market. It doesn't take away from its power, though, because it, too, can house an 8th-gen Intel Core i7 and a graphics card up to the same NVIDIA GeForce RTX 2080 with Max-Q design.
Seeing as gaming and computing life have extended beyond the computers themselves, Acer will also be pushing out a PredatorSense mobile app that will let users control their Predator PCs, from overclocking to fans to lighting, from their smartphones. The PredatorSense app will be arriving on Android in the first quarter of the year and on iOS in the next quarter.
As for the Predator Tritan 900, will become available starting in March with a starting price of $3,999. The Predator Tritan 500, on the other hand, will arrive earlier in February and with a wallet-friendlier starting price of $1,799.