Acer Nitro 5 Spin: Intel 8th-Gen Core Isn't The Most Exciting Part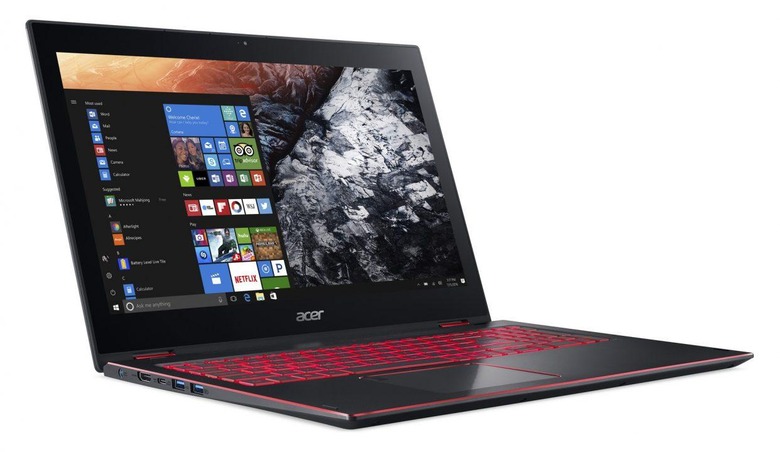 Acer seems to be combining two popular aspects of the consumer laptops with its new Nitro 5 Spin notebook. Not only is this new notebook a convertible, allowing you to choose from a few different usage orientations, but it's been revealed as a notebook for those looking to do a little casual gaming. It also happens to be one of the first machines confirmed to use Intel's freshly launched 8th-gen Core processors.
Those new 8th-gen Core processors will likely prove to be the Nitro 5 Spin's marquee feature, but for those who don't care to have one of the newest CPUs on the scene, there are a few other aspects of this notebook worthy of attention. The Nitro 5 Spin's convertible build allows for the standard four usage modes we've become used to in similar notebooks, allowing you use it as a standard laptop or tablet, among other configurations.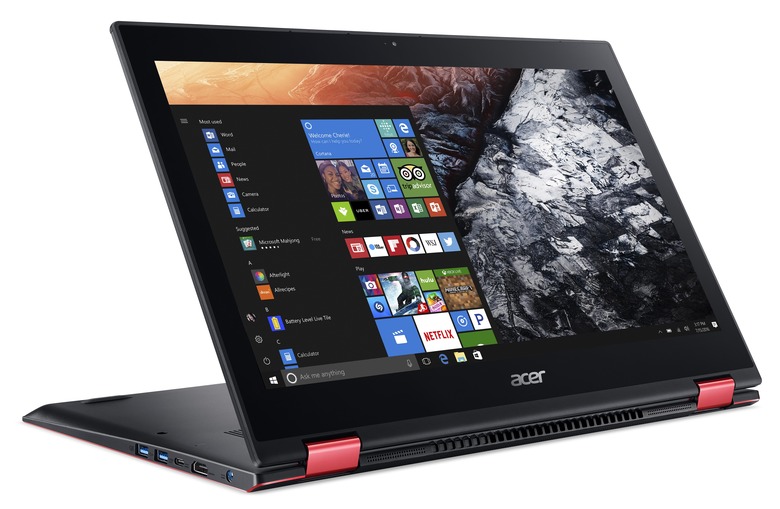 That 8th-gen Core CPU is paired with NVIDIA GeForce GTX 1050, allowing for the casual gaming capabilities Acer notes in its announcement. While it's true that the GTX 1050 isn't the best graphics card you can get, it's a fairly solid card to do some light gaming on the go. In other words, this shouldn't be your main gaming PC, but it should rather act as a portable supplement to it.
Other features include a quoted 10 hour battery life, though that will ultimately depend on just what you're doing with the Nitro 5 Spin. You'll also have a 15.6-inch IPS display outputting at 1080p, dual front-facing speakers grouped with a subwoofer, support for Windows Hello, and a PCIe SSD that offers as much as 512GB of storage
All in all, this sounds like the Nitro 5 Spin will make a good mid-to-high-end notebook, depending on which configuration you choose when you buy. We're not sure what those exact configurations are, but all should become clear soon – Acer says that the Nitro 5 Spin will make its international debut in October. When it arrives, it'll start at $999 in North America and €1,199 in EMEA.