Anker Roav Bolt Brings Google Assistant To Any Vehicle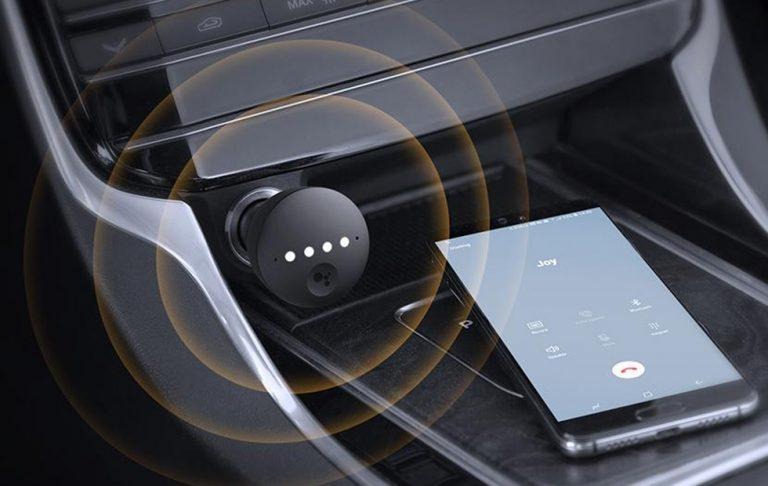 Anker is bringing Google Assistant to any car via its new Roav Bolt, a small dongle that plugs into a car's charging port and connects to the vehicle's stereo system. The smart car charger works with both wired auxiliary systems and over Bluetooth, making it compatible with just about every car on the market.
The Anker Roav Bolt plugs into a vehicle's existing charging port from where it protrudes only slightly beyond the console's surface. The side of the charger features two USB ports for connecting devices; the top has four LED lights, a subtle embossed Google Assistant logo, and two small microphone holes.
Once plugged in and setup, the dongle allows users to speak with Google Assistant (via the user's phone) the same way they would directly with a smartphone or Google Home speaker. The dual-array microphones feature noise-cancellation to help hear the user over the road and cabin noise, plus there's a button on top that can be tapped to alternatively summon Google Assistant.
The dongle can be used to get directions from the personal assistant, trigger music playback or other entertainment without taking one's eyes off the road, send a message, answer or make a call, order goods, retrieve information, get the weather, and all other abilities offered by Google Assistant.
As with any Bluetooth device, the user's smartphone and the dongle will automatically pair whenever the car is turned on, making this a simple plug-and-play solution to getting hands-free Google Assistant support in a vehicle. The Anker Roav Bolt can be pre-ordered now for $49.99 through Anker and Walmart; shipping date is unclear.