Mercedes' smartwatch plots navigation based on driver stress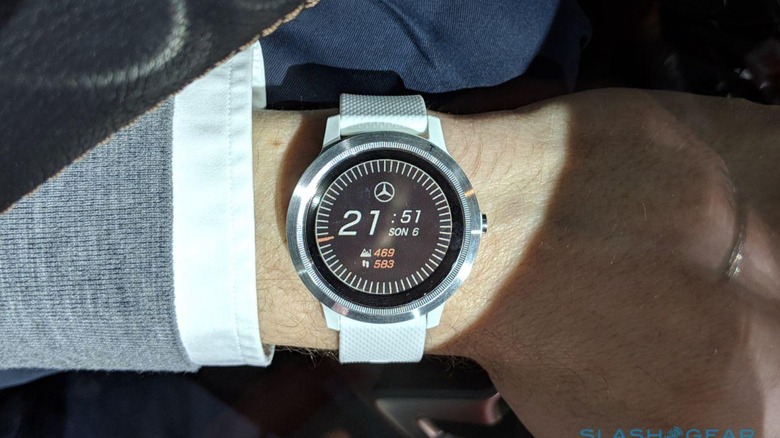 Mercedes-Benz and Garmin have teamed up on a new smartwatch, capable of feeding health data to the dashboard and figuring out less stressful routes, among other features. The Mercedes-Benz branded Garmin vivoactive 3 GPS smartwatch was revealed alongside the 2020 CLA Coupe at CES 2019 today, and while it may be much smaller than the car, it's just as tech-packed.
The 2020 CLA Coupe features the automaker's latest infotainment system Mercedes-Benz User Experience, or MBUX. It's been designed to operate much in the same way that a smart speaker at home might, reacting to natural language questions and commands, searching through general knowledge, and generally acting as a much smarter co-pilot.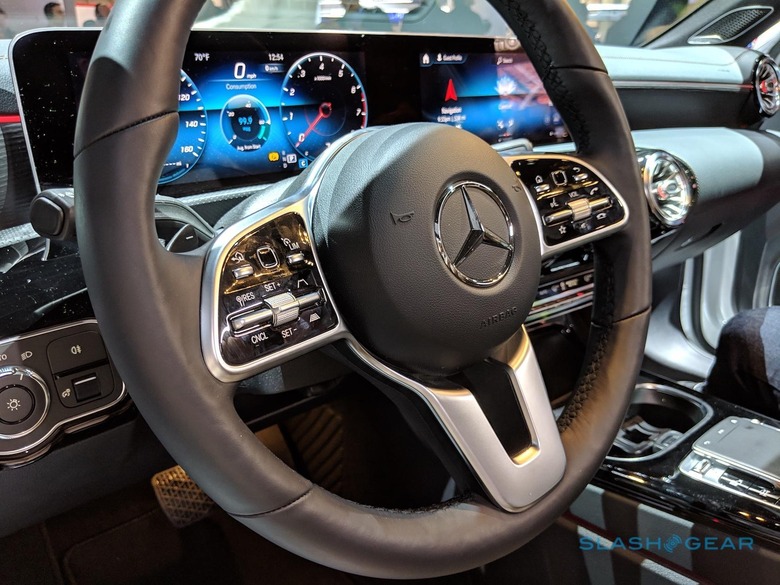 Pulling up alongside it, however, is a new wearable. The specially customized version of the vivoactive 3 GPS smartwatch has a new casing design and special display screens, specially to go with Mercedes' cars. However, unlike watch tie-ins we've seen in the past, there's a functional basis for wearing it as you drive, not just an aesthetic one.
In fact, it can feed health data – like the driver's heart rate – to the MBUX system, giving Mercedes' Energizing Packages an insight into how stressed or relaxed they are. That, in turn, will help shape what assistance the CLA Coupe gives. Drivers will be able to select a potentially less stressful route in the navigation system, for instance.
Other possibilities could be automatically played stimulating or soothing music, depending on the driver's mood, or custom massage patterns. Climate control, ambient lighting, and even scents could be linked to that real-time biometric data.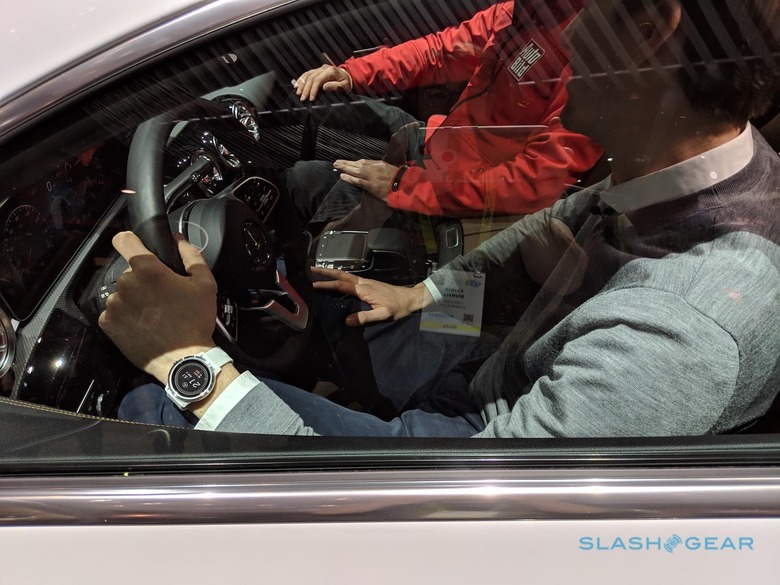 That sort of functionality, beyond navigation, won't be around at launch, Garmin and Mercedes say, but are potential features that wearable might one day offer. What the 2020 CLA will be able to do is show the current pulse rate on the media display on the MBUX touchscreen, along with adjusting the so-called Energizing Coach depending on pulse, quality of sleep, and other factors.
"The aim is for passengers to feel well and relaxed even during demanding or monotonous journeys," Mercedes-Benz says of the system.
Right now, the automaker isn't saying which models specifically that the Mercedes-Benz vivoactive 3 smartwatch will support. We're assuming it's only cars with the latest MBUX system, though, which currently means the 2019 A-Class and the new 2020 CLA Coupe. You won't need the special version of the watch, either: other Garmin wearables will work too, but there's no official list yet of which models that includes.
The customized vivoactive 3 smartwatch will go on sale at Mercedes dealers in March. No word on pricing, though the regular version of the smartwatch retails for around $299.