Lenovo has taken the wraps off its 7th-generation ThinkPad X1 Carbon, as well as the flexible ThinkPad X1 Yoga 4th-gen. Both models represent the latest evolution in Lenovo's ThinkPad ultrabook lineup, each building upon the best parts of the former models with new features, upgraded hardware, and more. Both models are thinner and lighter than any of the iterations before them, and the new X1 Yoga is now offered with an all-aluminum chassis.
ThinkPad X1 Carbon 7th-gen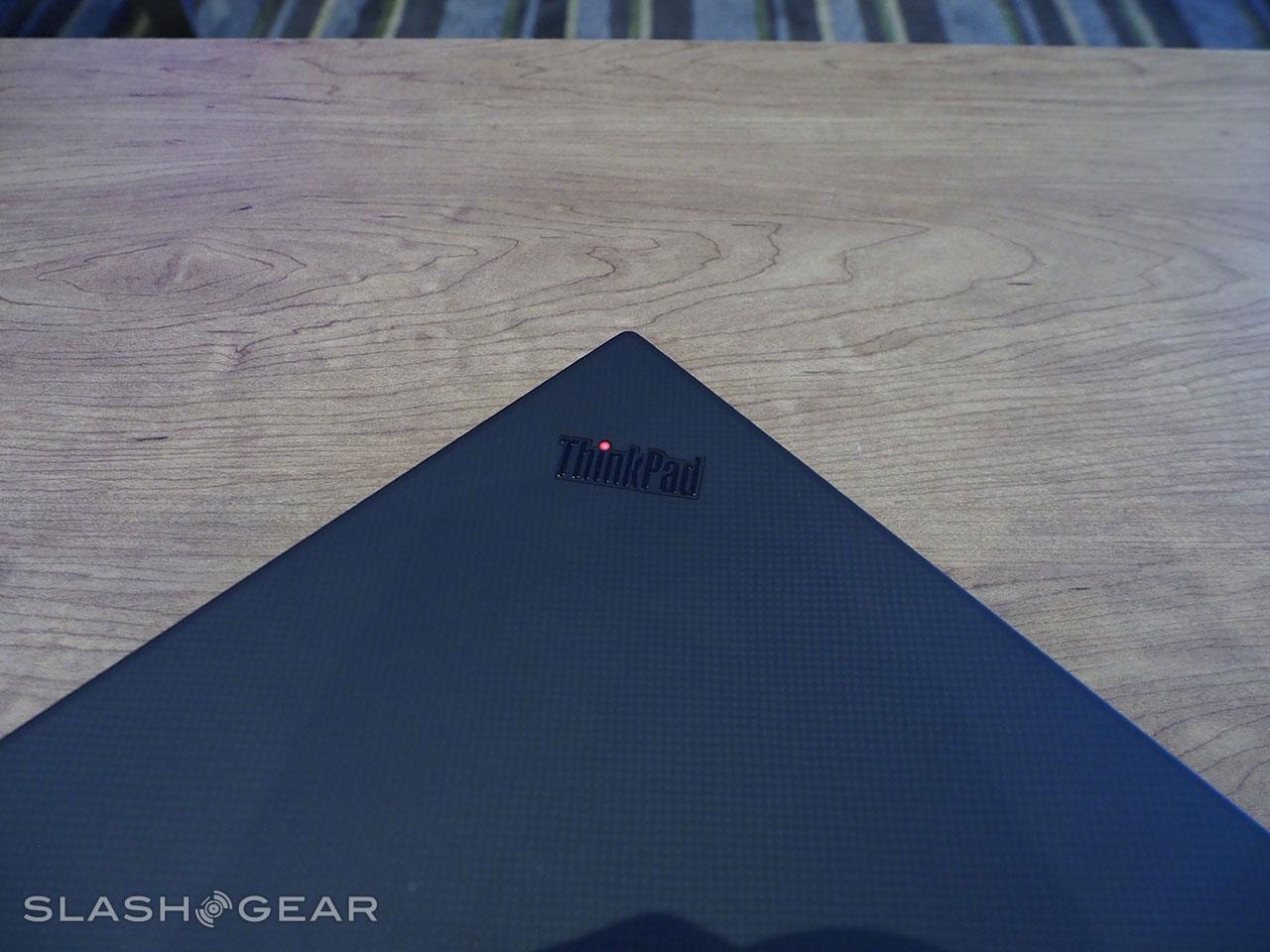 The new ThinkPad X1 Carbon is unmistakable to anyone familiar with the series, bringing with its the same foundational ThinkPad design with additional refinements that shed weight and girth. The 7th-generation model is now only 14.9mm thin and comes with a starting weight of 2.49lbs.
Lenovo has packed a number of features into its latest models, including four far-field microphones, improving the voice conferencing experience while also making the model better suited for speaking commands to personal assistants. Joining those microphones is a Dolby Atmos Speaker System with a pair of top-firing tweeters and another pair of down-firing woofers.
The 2019 X1 Carbon sports a new woven carbon fiber finish alongside a 14-inch Dolby Vision FHD and 4K display with HDR400 certification. The webcam sports an infrared camera alongside an RGB camera and ThinkShutter, plus there's still a full loadout of ports, keeping this in line with the true needs of professionals on the go.
The updated model features 8th-generational Intel Core processors, 8GB and 16GB RAM options, up to 2TB of storage, and a touch fingerprint sensor. This model will be available in June with a starting price of $1,709.99 USD.
ThinkPad X1 Yoga 4th-gen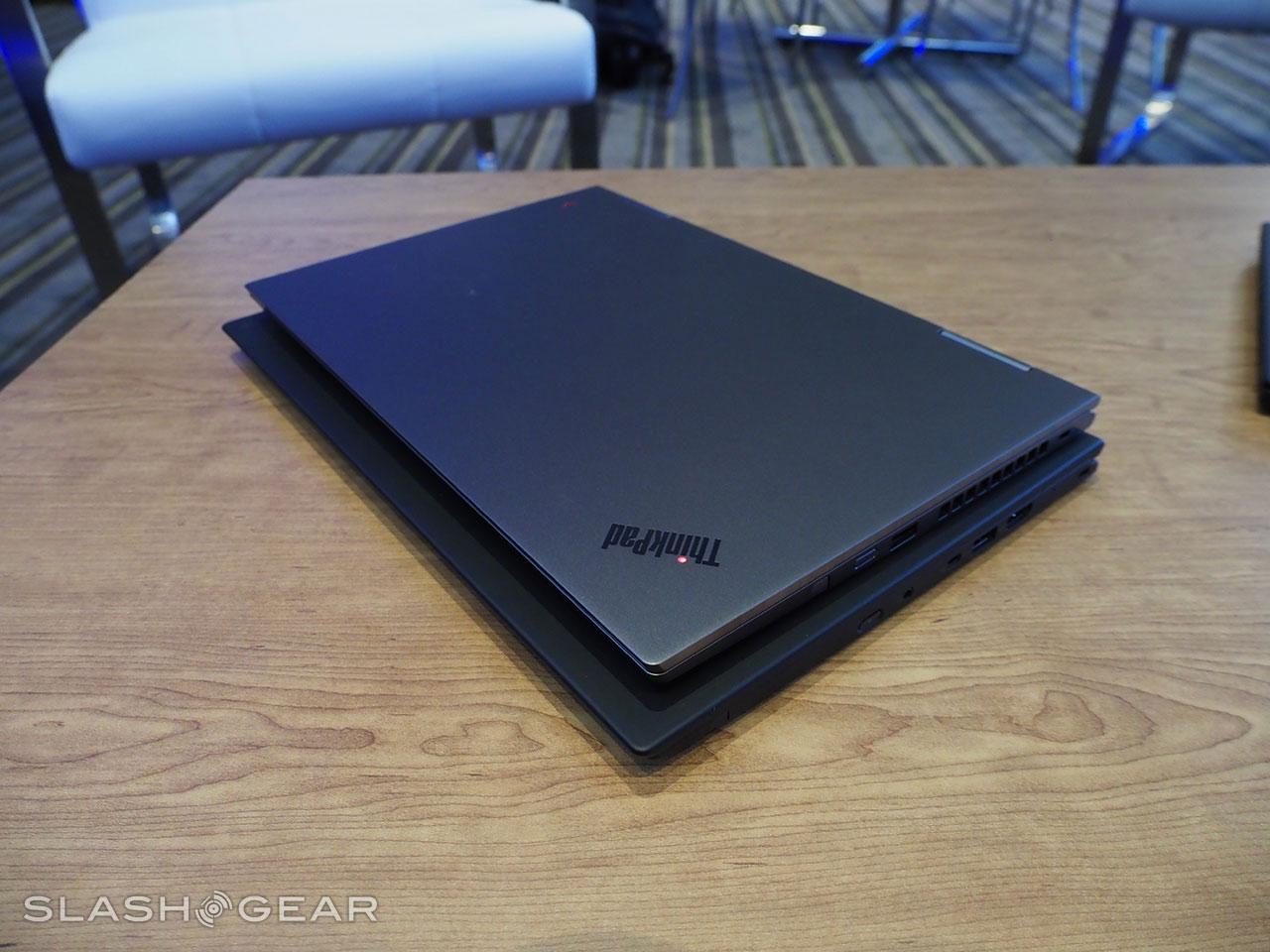 ABOVE: The newest gen on top of its immediate predecessor. The differences are immense – relatively, of course.
The new X1 Carbon is joined by another X1 Yoga model, this one likewise sporting a number of upgrades over the previous iterations. According to Lenovo, the company has brought more of the X1 Carbon's features to the X1 Yoga with the 4th-generation model, the big difference being the flexible hinge that enables a tablet-like experience.
The latest X1 Yoga weighs 2.99lbs and measures 15.2mm thick, which is 11-percent thinner than the last model. A narrower bezel has resulted in a 17-percent footprint reduction, plus Lenovo has used a reinforced precision machined aluminum chassis. With this model update, the X1 Yoga now supports all of the maker's docking solution, among them being the ThinkPad Mechanical Dock.
The X1 Yoga features a new Iron Grey color and is offered with both FHD and 4K display options. As with the X1 Carbon, the laptop sports an RGB and IR camera alongside a ThinkShutter, plus there's Dolby Atmos sound system with four speakers, four far-field microphones, and a standard ThinkPad keyboard.
The 4th-gen model features 8th-generation Intel Core processors, 8GB and 16GB RAM options, up to 2TB of storage, a fingerprint sensor, plus an array of ports: two Thunderbolt 3, a USB 3.1 Gen 1 and one Gen 2, and a 3.5mm audio port. The model will be available to purchase in starting at $1,929.99 USD.