SlashGear Week in Review - Week 40 2008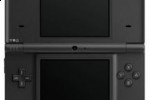 Biggest news this week has been in gaming, with Nintendo announcing the latest iteration of their DS handheld.  The DSi introduces new multimedia features – for instance a 3-megapixel camera – and an even thinner body, at the expense of battery life.  Don't get too excited, though; the US won't see the DSi until "well into" 2009.
In netbooks, ASUS slipped in a few new models at both the low and high-end of the market, with the Eee PC 900HA and 904HA offering bargain 160GB storage while the S101 corners the more-fashionable (and expensive) end.  That's a niche the ASUS N10 already occupies; that netbook ran the review gauntlet this week, proving "technologically clever" but simply too expensive.  ASUS – and MSI, whose Wind U90 was panned too – must be looking enviably at Gigabyte's M912M convertible touchscreen netbook, which was good enough to pull a credit card from the wallet of one reviewer.
Moving from small screens to large, Panasonic wheeled out their 150-inch plasma prototype and promptly gave every child within a forty mile radius square eyes.  At $140,000 it's even more expensive than the new Lamborghini Estoque concept – the company's first four-door saloon, and a 170mph one at that – I know which I'd prefer.
On smaller wheels, but then with a smaller price-tag, WowWee's Rovio WiFi robot came out shining in reviews this week, and could just be the toy to beat come the holidays.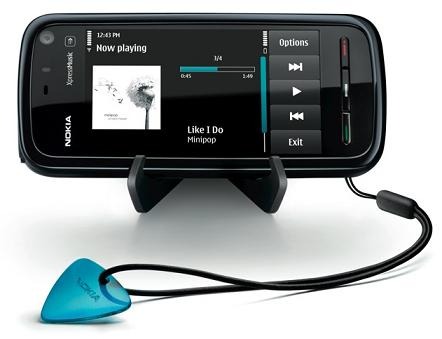 In cellphones, Nokia finally debuted their S60 Touch OS in the shape of the 5800 XpressMusic.  A touchscreen multimedia device with HSDPA and, from next year, Comes With Music – offering unlimited audio downloads for 12 months – it's not going to challenge the iPhone but the consensus is that it's a sign of good things to come from the Finns.
Speaking of good things to come, how about Denon's flagship SACD player?  It looks to be hewn almost from solid aluminum and should have equally reliable audio performance.  Less convincing is the recently-leaked Amazon Kindle 2 ebook; has the retail giant taken a step backward with ergonomics, in mistakenly chasing aesthetics?
SlashGear also brought you an interview with the Sleek Audio guys, on the eve of their lossless wireless system; we'll have the full review of their SA6 earphones this coming week.  We also featured a hands-on report of ShopSavvy, the award winning Android app running live on the T-Mobile G1.  Finally, because it's always fun to see expensive things falling great heights, check out this Samsung SSD drop-test demo.  A three-story fall and yet it still works?  I'm not sure we could say the same about anything else from this week.