Denon unveils Flagship SACD player, DCD-SX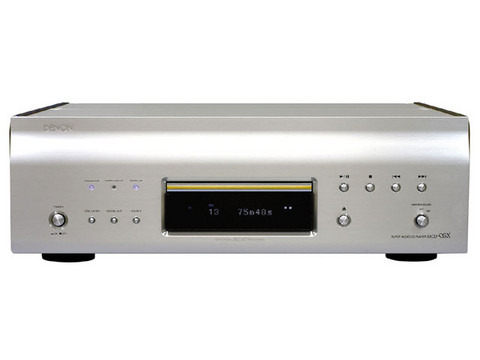 Denon announced today at Tokyo International Audio Show with a high performance SACD and redbook player. A Flagship DCD-SX SACD player features a multitude of technical advancements and battleship-like construction quality designed to meet the demands of most discriminating audiophiles.
The reference SX series SACD player employs company's newly developed Advanced Alpha 32 Processing, a sonic enhancement 16-to-32-bit algorithm with precision upconvert and reduce distortion at micro-level. Independent Power circuitry is designed to provide full separation for digital and analogue sections. Another option is Denon's DAC Master Clock's oscillator circuit with extremely low jitter providing precise timing for the D-to-A conversion process.
To maintain superior audio reproduction, Denon has constructed the DCD-SX with a low center gravity and high-rigidity aluminum frame and beam chassis combine with an in-house high precision Advanced SVH Mechanism. The heavy weight and high damping chassis is designed to reduce unwanted resonance and vibration to prevent audio interference during optical pickup.
The unit is fully-balanced with 32 bit/192khz DAC stereo outputs available for single RCA or balanced outputs. The 3rd generation Denon Link is also provided to deliver high quality multichannel SACD in DSD bitstream for compatible AVR or preamp processor. Availability is late November, the Denon DCD-SX weights nearly 60lb and has a retail price of 800,000 yen($7,638)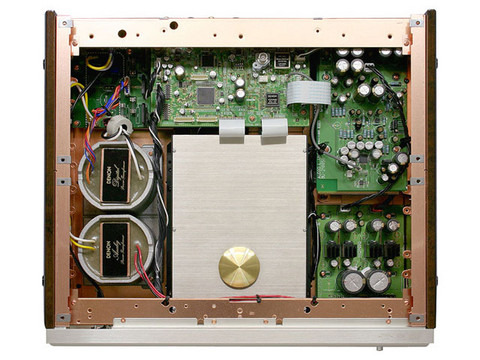 [via denon]