ASUS Eee PC 904HA Goes On Sale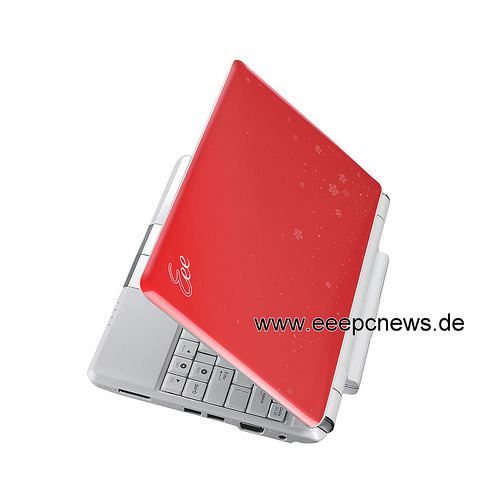 We may receive a commission on purchases made from links.
If the Eee PC 900HA announced on September 1st tickled your fancy, but you're more of a fan of the 904-series case designs, then never fear: ASUS have just the range dilution for you.  The ASUS Eee PC 904HA has the same 160GB hard-drive, 1.6GHz Intel Atom processor and 1GB of RAM as the 900HA, only with the different case and a larger battery as standard.
The battery is a 6-cell pack, rather than the 4-cell that ships as standard with the Eee PC 900HA.  Meanwhile the case is available in nice, sober black or some particularly vivid shades of red and green.  Otherwise there's the usual 8.9-inch display, VGA output, trio of USB 2.0 ports, memory card slot and audio in/out.
If you're interested, the black version of the Eee PC 904HA is up for pre-order on Amazon, priced at $399.99.  No word on when it will ship, however.  That makes it $50 more than the 900HA, for which you're basically getting a slightly larger battery.  Without any official runtime predictions, it's hard to know whether it's worth the extra outlay.
[via Eee PC News]