MSI Wind U90 reviewed: Linux let-down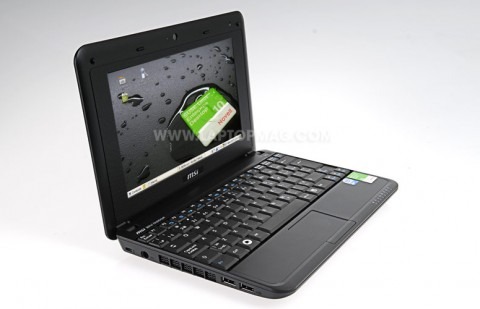 For a while, MSI's original Wind netbook seemed set to conquer all the other netbooks.  With a relatively low price, sturdy build quality and, frankly, the fact that it wasn't one of ASUS' interminable Eee PCs, buyers flocked to the 10-inch budget ultraportable.  Even battery shortages couldn't dampen the enthusiasm.  You might think the smaller 8.9-inch Wind U90 would be more of the same, but if Laptop Mag are to be believed the golden halo may have slipped a little.
The U90 uses the same chassis as its 10-inch sibling, so it's hardly cramped.  The keyboard is apparently the biggest and most comfortable tested of all 8.9-inch netbooks to date, and only the unnecessarily shrunken trackpad spoils the interface.  Storage isn't an issue either
Bizarrely, the SUSE Linux distro preinstalled doesn't actually recognize the U90's integrated 1.3-megapixel webcam; it also made connecting to a wireless network – something other netbooks such as the Acer Aspire One do almost transparently – more of a headache than it ought to be.  In all, they weren't impressed, rating the U90 2.5 out of 5.  The $350 price-tag is appealing, yes, but you'd need to budget for a copy of Windows XP Home to make it reasonably usable.