SlashGear Week in Review - Week 20 2009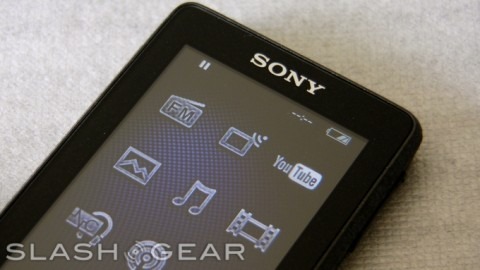 We kicked off the week with a review of Sony's OLED Walkman X, coming away mighty impressed by its iPod-besting audio quality.  Equally impressive was Flip Video's Ultra HD pocket camcorder; if only we could say the same for SlingPlayer Mobile for the iPhone.  While on paper this media-shifting app should be a 100-percent winner, AT&T's decision to bar streaming over their 3G network has left us and many would-be users upset.
If you're just such an iPhone 3G owner, then make sure to head over to our Mophie Juice Pack giveaway and get your entry in; it won't change AT&T's mind, but it will give you a whole lot more battery life to complain to your friends about it.  Be quick, though, as entries must be in by midday central time on Monday!
Our photography expert Daniel Lim grabbed some hands-on time with SanDisk's ImageMate USB 2.0 card reader, and declared it an essential peripheral for dedicated shutterbugs.  Meanwhile, latest team member Steven Grady celebrated his new job (and graduation) by unboxing the FyreTV VoD system, in a video which manages to be safe for work.  Expect a whole lot of metaphors when he reviews it this week.  Finally, over at Android Community we reviewed the Vodafone HTC Magic, arguably the best Android device on the market today.
Elsewhere in mobile phones, Verizon's Samsung Alias 2 hit the market (complete with trick E Ink keyboard); we're still too excited about the Palm Pre, though.  Both an unboxing photoset (minus the Pre) and unboxing video (minus the Sprint branding) turned up during the week, leading us to wonder whether the much-anticipated handset would be launched in a Walt Mossberg WSJ exclusive.
In netbooks, manufacturers showed that while they might not be aiming high with specifications, the aesthetic battle is ratcheting up a notch.  ASUS have been riding high with their Eee PC 1008HA Seashell, which will arrive in the US on May 18th priced at $429, but they're leaving nothing to chance and following it up with the similarly-styled Eee PC 1005HA-M and 1005HA-H.  They'll have some competition from Albatron, though; you may not be familiar with the brand, but you'll drool uncontrollably over their super-slimline entrance to the netbook market.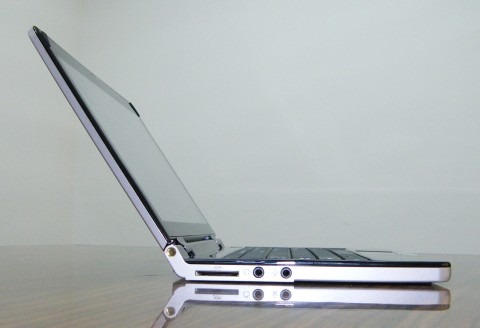 We also stopped by Mio for the launch of their new Navman Spirit PNDs, including a pretty impressive 7-inch touchscreen unit with integrated digital TV.  Conspicuous by its absence, though, was any sort of internet browser; for that, you'll have to turn to the SmartQ 7 MID, which we saw specs, live photos and even an unboxing of.
In gaming, the strongest theme this week was musical controllers, and guitars in particular.  Logitech and Hofner both whipped out their own guitar-shaped controllers, but personally I'm more excited by this IR hack which turns a controller into a true "air guitar".
Finally, the "bad news of the week" award goes to Intel, who were found guilty of harming "millions of customers" in their EC antitrust trial and fined $1.45bn.  If it makes them feel any better, that's a new record for damages.  Well done, record breakers!