Höfner bass guitar controller for Rock Band revealed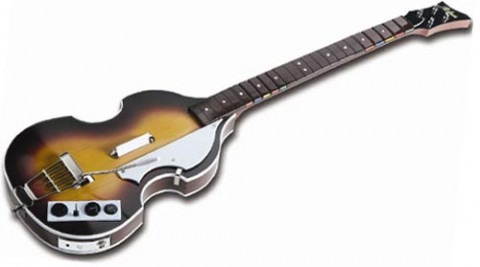 If you're excited for the upcoming release of The Beatles: Rock Band Limited Edition Premium Bundle, then you'll be pleased to hear that you're going to have yet another guitar controller option on your hands. This time, it's a Höfner bass guitar controller.
This replica guitar controller looks just like the bass Sir Paul McCartney used to play. However, this one is meant for right-handed folks, even though Sir Paul is a leftie. The controller adds to the already wide selection of controllers lined up for the game's release including Gretsch Duo-Jet guitars and a Rickenbacker 325.
Regardless if you get the game for the PlayStation 3, Xbox 360 or the Wii, you will be able to use the Höfner guitar controller. We don't know how much the accessory will cost just yet, though it's likely to be in the same $100 range as the others. Expect the game and controllers to launch on September 9th, though you can pre-order it now.