Flip Video Ultra HD review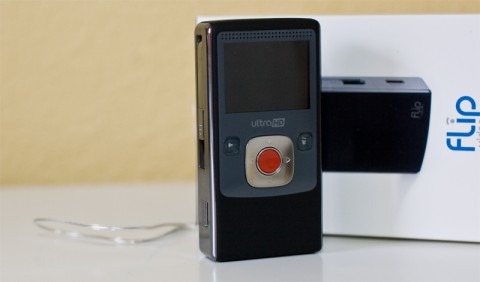 Flip Video carved a niche for themselves with point-and-shoot camcorders, and it's a niche which soon got crowded as rival firms offered their own entry-level devices.  The launch of the Mino HD late last year kicked things into 720p high-definition, while squeezing the camcorder down into a super-pocketable size; now the bigger Ultra model gets its own high-def upgrade, in the shape of the Flip Video Ultra HD.  Is there still a place in the range for the chunkier Ultra HD?  SlashGear set to finding out.
The changes on offer are pretty straightforward: there's now 720p high-definition recording at 30fps, an HDMI output and 8GB of internal storage that amounts to 2hrs-worth of footage.  The Ultra series remains bigger in all dimensions than the Flip Video Mino and Mino HD, but goes some way toward making up for it with a user-accessible battery compartment and larger display.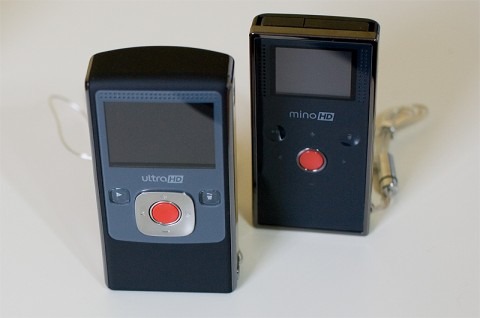 Controls, though, remain as simple and straightforward as ever, and there's the usual pop-out USB port and editing software stored on the Ultra HD itself.  Framing the shot using the 2-inch transflective display is easy, as is interpreting the on-screen graphics, and the battery compartment takes either two standard AAs or the included rechargeable pack.  Recharging that pack can be done via the USB connection, rather than needing to remove it.
Video quality is on a par with the Mino HD, which is to say surprisingly good for something of this size at at this price point.  Sadly there's still no microphone input, so you're stuck with the onboard microphone which is prone to picking up wind noise when outside.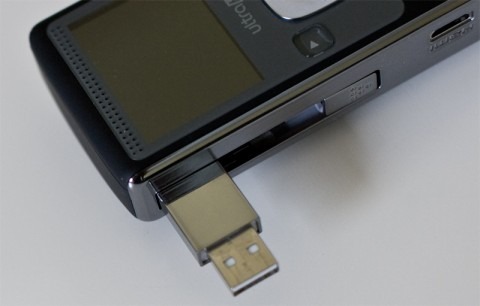 As with other Flip cameras, the Ultra HD could really do with some image stabilization technology.  Attempt moving footage and the results are very shaky; even when filming while standing still, you'll soon be wishing you had a tripod to hand.  Thankfully there's a standard tripod screw underneath, but it would be helpful if the Ultra HD's chunky body had a flip out leg or two to make standing it on a desk a little more stable.
In fact the only positive thing we can say about the absence of stabilization is that it makes the mere 2x digital zoom excusable.  As with any digital zoom, you lose pixels in the quest for close-ups, and shaky footage is emphasized. 
Of course, an optical zoom – and, to a lesser extent, image stabilization – would add cost, and that's where the Ultra HD really shines.  With a list price of $199 it undercuts the Mino HD by $30, despite offering you the larger screen and double the recording time.  The downside is the larger body, which isn't as pocketable, but we've a feeling most users will opt for the cheaper camcorder.  Assuming they spend that left-over $30 on a travel tripod, they've got themselves one of the easiest ways to grab decent amateur footage on the go.