SlashGear Week in Review - Week 17 2009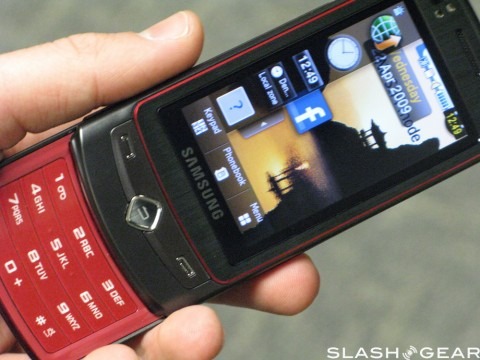 It's been a week of mobile device reviews, along with the Bluetooth accessories that go with them, here at SlashGear, with Samsung's Tocco Ultra S8300 and Instinct S30 showing up for playtime.  We also gave our opinion on the big news in Bluetooth headsets, in the shape of the Plantronics Voyager Pro and the Aliph Jawbone PRIME.  Finally, HTC's Touch Diamond2 flaunted itself in a video unboxing, while the Mophie Juice Pack Air for the iPhone 3G got its review.
Elsewhere, netbooks suffered a hiccup after MSI, ASUS and Acer all apparently saw fewer sales than expected in the first quarter of 2009.  That hasn't done much to sway the tide of new machines, though, with the Aspire One Pro 531 finally getting official, along with the MSI Wind U100 PLUS.  Toshiba are also getting in on the action, with the Dynabook UX, while Sharp have prompted no small amount of interest with their Mebius NJ70A with its LCD touchscreen trackpad.  Meanwhile we saw the Acer Aspire One 531 unboxed on video, while a review of the ASUS Eee PC 1004DN flagged up the problems Windows XP presents to Intel's GN40 graphics chipset.
We still can't get enough of the Viliv S5 MID, and it seems we're not alone.  Presales for the 4.8-inch touchscreen device kick off on Monday this week, albeit for the non-3G model, and if the reviews are to be believed then it's a very alluring MID that should find no shortage of buyers.  No such luck for OQO, who have canceled all pre-orders for their Model 2+ UMPC.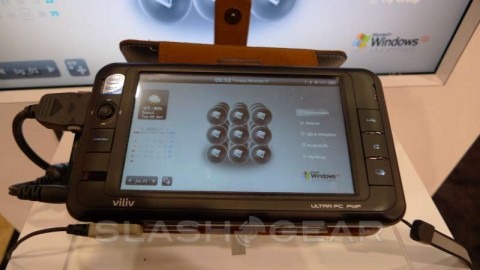 If OQO's struggles weren't bad enough, SlashGear favorite Ugobe have also hit some unsurmountable trouble.  The Pleo-makers have filed for bankruptcy, leaving the robodino's alluring IP up for grabs by the highest bidder.
Elsewhere, MSI's X-Slim X340 ultraportable finally got an official price-tag, though we're sad to see it missing its sub-$1000 predictions and instead coming in at $1,099.99.  To make up for the disappointment, someone promptly opened up their X340 to reveal compact components and a surprising amount of masking tape.
Don't forget, SlashGear is giving away a year's subscription to Slacker Radio Plus to one lucky reader.  Head over to this forum thread to find out more, plus details on how you can answer (hint: it's very, very simple); entries will be accepted up until the end of the month.  Good luck!