OQO Model 2+ pre-orders all canceled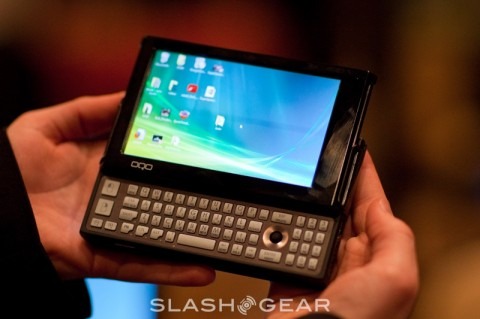 OQO have apparently canceled all pre-orders for their Model 2+ UMPC, leading to the assumption by many that the company is facing receivership.  The OQO Model 2+ was recently pulled from online retailer Expansys; we're yet to hear anything concrete regarding the situation from OQO themselves.
The Model 2+ was announced at CES 2009, and updates the OQO range with a new, OLED touchscreen display and faster components.  It was one of our stand-out gadgets at the show, and subsequent benchmarking showed that, despite the compact size, it was a very capable machine.
Unfortunately, with those capabilities come a hefty price-tag: the Model 2+ range was priced from $999, although that included a slower HDD rather than the speedy SSD.  Even significantly undercutting the previous-generation version, that's a lot to pay for a UMPC, especially when consumers are looking to super-budget netbooks to get their portable computing fix.  We'll update with any comment we get from OQO themselves, but for now it's not looking good.
[via GottaBeMobile]