OQO Model 2+ UMPC benchmarks: HDD holds it back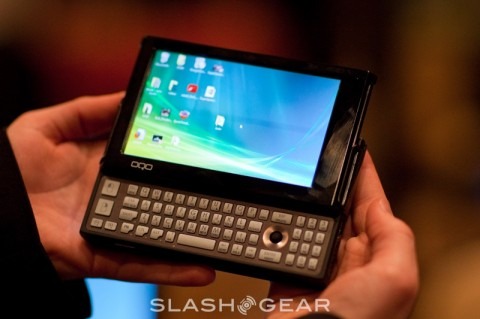 OQO's new Model 2+ was only officially announced back at CES, but the OLED touchscreen UMPC is already going places.  Pocketables' Jenn is taking it on an Intel-sponsored MID tour, and since one of the biggest changes in this generation of hardware is the switch to the Atom Z540 1.86GHz processor, she's run some benchmarks of her test device. 
The demo model in question has 2GB of RAM but no SSD, instead coming with the 120GB HDD.  A preliminary glance at the CrystalMark 2004R3 benchmarks suggest that it's that storage choice that holds the Model 2+ back, while despite Atom's reputation as being a relatively meagre processor option, the Z540 manages a decent ALU score.
We're still hoping to get our hands on an OQO Model 2+ review unit, and we've still got high hopes for the UMPC in general.  Disk performance is just one aspect of ownership, after all, and the Windows Experience Index tool shows a different side of the story, with only gaming graphics really holding the device back.  We'll have to hope that real-world use proves the HDD can keep up; the SSD is not an inexpensive option.