MSI X-Slim X340 cracked open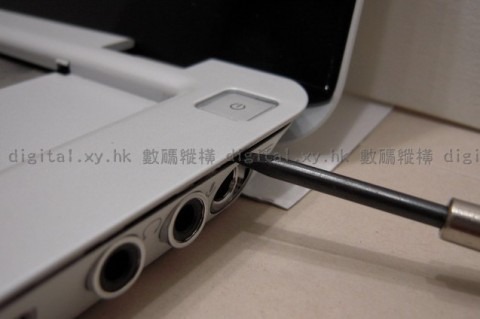 MSI's X-Slim X340 looked so shiny and new this morning when we spotted it on the company's website.  Now it's looking even slimmer, thanks to the folks at UMPC Fever and their unstoppable screwdriver.  They've broken down the Core 2 Solo ultraportable to see just what MSI could fit inside the MacBook Air-alike case.
Inside, there's a motherboard that occupies just a third of the total space, squeezed in with a 320GB Western Digital Scorpio Blue hard-drive.  Any hopes of a straightforward HSDPA mod are gone, however, unless you're willing to sacrifice WiFi to get it: the Intel WiFi Link 5100 card occupies the only mini PCI-E slot.
Overall, there's little room for upgrades, with most components soldered in so as to reduce bulk.  The MSI X-Slim X340 is priced from $1,099.99; while it's listed on the company's site, there's no sign of a specific shipping date.